Native Advertising Agency
Top Native Advertising Agency
As a business owner, you're constantly searching for new and innovative ways to reach your target audience and grow your brand. With so many options available, knowing which approach will be the most effective for your business can be challenging. In recent years, native advertising campaigns have emerged as a popular and effective method for promoting products and services. Working with Digital Results will ensure that your campaigns are well-designed, reach your target audience effectively, and drive positive results for your business.
Why Choose Digital Results
Experts in Native Advertising
At Digital Results, we take time to understand our client's business goals and objectives. We are continually growing in our digital marketing and advertising knowledge and have a deep understanding of the native advertising landscape. Our goal is to help you create effective native advertising campaigns that drive results.
Our Native Advertising Services
How Native Advertising can Grow Your Business
Native advertising is a highly effective and cost-effective form of advertising that offers a wide range of benefits for businesses of all sizes.
From its non-invasive nature and high engagement rates to its cost-effectiveness and measurability, native advertising is an excellent choice for companies looking to grow their brand and reach their target audience.
Native Ads are
Non-Invasive
Native advertising is an effective way to reach a broad audience because it's available on various platforms and devices, including desktop computers, smartphones, and tablets. This means you can reach your target audience no matter where they are or what they're doing. Additionally, because native ads are designed to look like the content they are surrounded by, they are often shared by users, further increasing the reach of your message.
They Offer High Engagement Rates
Native ads allow businesses to reach their target audience in a more meaningful and relevant way by delivering content tailored to their interests and habits. Another benefit of native advertising is that it often has higher engagement and click-through rates than traditional ads. This is because native ads are designed to be relevant and informative rather than intrusive and annoying. Users are more likely to engage with native ads because they feel that they are getting value from experience, which leads to a higher conversion rate for your business.
Native Advertising
is Cost-Effective
Compared to other forms of advertising, such as display ads, paid advertising, video ads, or search engine optimization (SEO), native advertising is often a more cost-effective option. This is because they typically offer higher engagement rates and lower costs per impression. As a result, this is an excellent opportunity for businesses to try new content marketing, ad formats, or digital advertising options. Additionally, because native ads are designed to be highly engaging, you can expect a higher return on investment (ROI) for your advertising budget.
Native Ads are Measurable
Native advertising is highly measurable, allowing businesses to track and optimize their campaigns to hit marketing goals. This means that you can track the performance of your campaigns and make data-driven decisions about your advertising strategy in real-time. With tools such as analytics software, you can track engagement rates, search engine results, conversion rates, and other vital metrics, which will help you refine your advertising strategy, and editorial content and optimize your campaigns over time. Measuring the effectiveness of your native advertising campaigns is crucial to ensuring a positive return on investment (ROI) and achieving your business goals.
Where Can Native Advertising be Used?
Native advertising can be used on various platforms, including social media, search engines, news and content sites, and online marketplaces. For example, on social media platforms, native ads can appear in users' news feeds or timelines, mimicking the look and feel of organic content. This makes them less intrusive and more likely to be noticed and engaged with by users.
On news and content sites, native ads can appear as sponsored articles, videos, editorial content, paid content, or other forms of content and are often placed within relevant sections of the site to target specific audiences. Online marketplaces like Amazon and eBay also offer native advertising options, where businesses can advertise their products to users actively searching for similar items.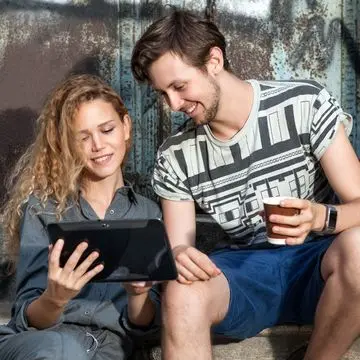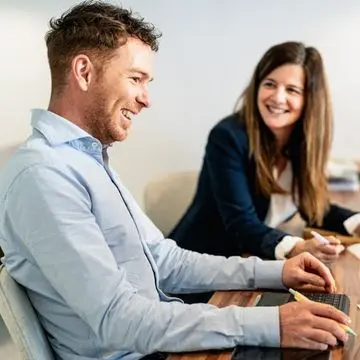 What Is the Difference Between Contextual and Native Advertising?
Both contextual and native advertising aims to deliver relevant and valuable ads to users, but they do so in different ways. Contextual advertising is targeted based on the context of the page or search query. In contrast, native advertising is designed to blend in with the surrounding content and provide a more seamless experience.
Ready to Grow Your Paid Search Results?
Let Digital Results assist you in your PPC/SEM Advertising strategy and help
deliver the paid search engine results you need.