YouTube Advertising Agency
Expert YouTube Advertising Services for Business Growth
Are you looking for a way to reach a larger audience and promote your brand on the world's largest video platform? We specialize in creating high-quality, engaging YouTube video ads that help businesses of all sizes reach their target audience and achieve their marketing goals.
With over 2 billion monthly active users, YouTube provides an unparalleled opportunity for businesses to reach a large, diverse audience. Our team of experienced marketers, and creatives, will work with you to develop a YouTube ad campaign that resonates with your target audience and drives results.
Video ads offer a powerful way to engage audiences and deliver marketing messages. With the rise of video content consumption, video advertising has become an increasingly effective way for businesses to reach their target audience and achieve their marketing goals. Whether you're looking to increase brand awareness, generate leads, or promote a new product or service, video advertising is a versatile and impactful tool that can help you achieve your goals.
Why Choose Digital Results
Maximize Your YouTube Success with Digital Results
Our team is dedicated to delivering results for our clients, and we have the experience and expertise needed to create compelling YouTube advertisements that drive tangible business outcomes.
So whether you're looking to increase brand awareness, drive website traffic, or generate leads and sales, we can help.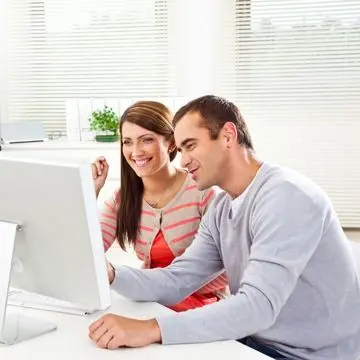 Our YouTube Advertising Services
Grow Brand Awareness with an Effective YouTube Ads Strategy
YouTube ads can be highly effective for businesses to reach and engage with their target audience. By Advertising on YouTube, companies are exposed to a massive audience and a unique platform to connect with their customers. YouTube's targeting capabilities allow businesses to reach specific demographic groups based on age, location, interests, and more, ensuring that the right people see their ads.
Video content is a powerful way to capture attention, convey brand messages, create a unique call to action, and drive engagement. Whether it's through in-stream ads, overlay ads, bumper ads, display ads, or other ad formats, businesses can use YouTube to reach their audience in a meaningful and impactful way. We can help you achieve your marketing goals, drive leads and sales, and build brand awareness by taking advantage of YouTube's reach, targeting capabilities, and video content format.
This is how we create compelling campaigns for our clients:
Ad Campaign Strategy and Planning
At Digital Results, we can help clients determine their target audience, identify the best ad formats, and develop a campaign strategy that aligns with their goals.
Digital Results can conduct market research, analyze competitors, and use data-driven insights to create a customized plan as you begin advertising on Youtube.
YouTube Ads Video Production
We can help you create high-quality video content designed for YouTube ads. This can include scriptwriting, storyboarding, and total video production. Our team can also ensure that the videos are optimized for YouTube's technical requirements and adhere to YouTube's advertising policies. By outsourcing video production to a marketing agency, clients can focus on their core business while still getting professional, engaging video content for their YouTube ads.
Keyword and Audience Targeting
Our agency can help clients reach their target audience by using advanced keyword and audience-targeting techniques. This can include using demographic information, interests, behaviors, and more to find the right people to show the ads to. By using advanced targeting techniques, the client can get their YouTube ad campaign in front of the right people at the right time, increasing the chances of engagement and conversions.
YouTube Ad Optimization & Testing
We offer clients A/B testing to optimize their YouTube video ad performance, which can continuously improve its impact by testing different ad variations to reach the target audience more effectively. This leads to a better return on investment (ROI) for the client and a better experience for the user. A/B testing can also help businesses determine the most effective messaging, visuals, and length for their ads and the most cost-effective approach for reaching their target audience with their YouTube ad campaign.
Analytics and Reporting
Digital Results can track and analyze the performance of our YouTube ads and provide regular reports on key metrics such as impressions, where your video is in YouTube search results, click-through rates, the number of viewer watches, and conversions.
This information can be used to optimize future campaigns, identify strengths and weaknesses, and measure the success of the overall advertising effort. As a result, we can help you make data-informed decisions about your YouTube ad campaigns by providing comprehensive analytics and reporting.
YouTube Video Spec Ads
What are the Different Types of YouTube Ads?
Businesses can choose from several types of YouTube ads, including in-stream ads, skippable in-stream ads, cost-per-thousand-impressions, display ads, sponsored cards, bumper ads, and overlay ads.
Each type of ad serves a different purpose and offers unique benefits, so we help businesses choose the video ad style that best aligns with their goals, daily budget, and target audiences.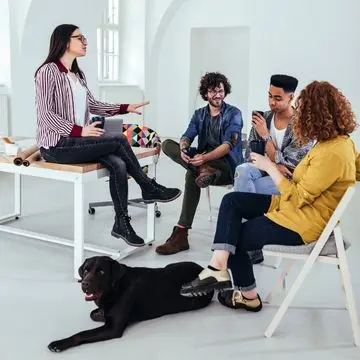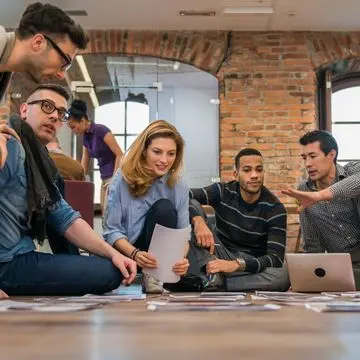 How do You Measure the success of YouTube Ad Campaigns?
We use several metrics to measure the success of your YouTube ad campaigns, including impressions, click-through rates, engagement rates, and conversions. Digital Results can continuously optimize your campaigns and achieve better results by tracking these metrics and using data-informed insights.
We use several tools like Google Analytics and our clients' Google Ads accounts to track the performance of their campaigns and measure their return on investment (ROI).
Ready to Grow Your Video Ad Results?
Unlock the full potential of your brand with our expertise in crafting data-informed video ad campaigns
that drive results and take your brand to the next level.