Top Digital Marketing Agency in Scottsdale, AZ
Digital Results is the top digital marketing agency in Scottsdale, AZ. We specialize in providing SEO, PPC, SEM, and Google Ads to businesses looking to grow their online presence. Our integrated approach has helped more than 80 clients gain increased visibility and an overall increase in sales and leads.
Our Award-Winning team is experienced and highly skilled in implementing successful strategies in many different sectors, including finance, healthcare, and education. It's no wonder Digital Results has been recognized as the best in our industry for good reason. We are passionate about helping businesses succeed with their digital marketing services!
At DR, we have a proven track record of meeting our Scottsdale and Phoenix area clients' specific needs through innovative tactics and clever strategies.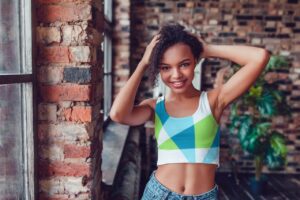 Best Scottsdale SEO Agency
Are you looking for the best Scottsdale SEO agency? Look no further! At Digital Results, we offer search engine optimization (SEO) as part of our integrated marketing solutions. As a result, our clients benefit from an increased organic reach and visibility on Google, as well as valuable insights into their website data.
We at Digital Results are a Scottsdale SEO agency that uses a unique, integrated approach to help our clients dominate the search engines. Using proven techniques, best practices, and search engine optimization techniques, we do keyword research, analyze targeted audiences, create fresh content for top page on your site, handle link building, do technical SEO, and push you up in the rankings so your prospects can find you. But, more importantly, we help convert those prospects into paying customers and grow your business.
Call us today if this sounds like a solution you need or want!
Top Scottsdale PPC Agency
SEM and PPC Advertising continues to be one of the largest and highest converting digital advertising tactics for Scottsdale businesses, and our advertising agency has been at the top of the paid search game for over 20 years. Our proven track record speaks for itself, but we want to be as transparent with you as possible.
At Digital Results, we offer our clients a wide range of SEM and PPC services. In addition, our paid search strategies are designed to improve your website's ranking and traffic volume on Google, Bing, Amazon, and other search engines.
We know what it takes to get results and have the best PPC agency experience and experts in the Phoenix and Scottsdale, Arizona, area!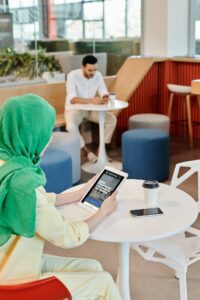 Digital Results – Scottsdale Location
Digital Results – Digital Marketing Agency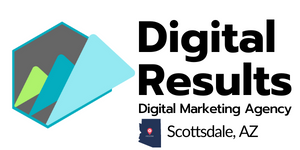 Mailing Address
15379 N 91st Way
Scottsdale, AZ 85260

Phone
(833) 348-7758
(833) DGT-RSLT
I have always found them to be really responsive to my inquiries, and they're always willing to help me out. They are always ready and willing to help me with any questions, and we've been able to use their advice when making decisions about our campaigns. I appreciate the strategy they provide and the way they manage my ongoing pay-per-click PPC campaigns.
Based on our experience working with them, we know they are the ideal agency for digital marketing. We are consistently impressed with how the Digital Results team meets and exceeds my expectations. They are a proven force in the industry, being proactive and results-oriented.
We were extremely pleased with the work they did for us. They worked diligently, and their work was of high quality. We appreciated the Digital Results team's professionalism, attention to detail, and timeliness.!!
When we hired Rick and the team at Digital Results to manage our search engine marketing, we were thrilled with their responsiveness, accountability, knowledge base, innovation, and focus on ROI. We recommend you evaluate their resources, processes, and strategies to drive results.
We've been working with John Luke from Digital Results for a few months, and he has been fantastic. He has helped us set up Google Analytics, track conversions, and create a custom dashboard on Google Data Studio. He also optimized our Google Ads, something we needed help with. I would recommend him to anyone!
I love that Digital Results focuses on digital marketing, especially paid digital advertising and SEO. This has helped make my website s conversion rate soar, allowing me to reach new levels of success. Best agency decision I have ever made!
The Digital Results agency's customer service and expertise have been a highlight of our partnership. We're so glad we found their agency. From the beginning of our relationship to today, we've never worked with another agency that offers such exceptional service.!!
We are grateful to have Digital Results as a key partner. They dug into our PPC and digital advertising accounts with enthusiasm, and they surprised us with their knowledge of our business, portfolio, and brand. They feel like an extension of our team.
The Digital Results paid advertising team actually works with us to learn about our industry. First, they understand our solution and how it should be advertised. Then they use paid media options that get us results.
Ready to Grow Your Search Engine Results?
Let Digital Results assist you in your SEO strategy and help
deliver the search engine results you need.
About Scottsdale, AZ
Scottsdale, Arizona, is located in a stunning desert at the foot of the scenic McDowell Mountains. The city is surrounded by Phoenix to the west, the Tonto National Forest to the north, the McDowell Mountains to the east, and the salt river to the south.
Scottsdale is home to several exciting museums, which have become a major reason for tourists' visits. Explore galleries along Marshall Way Arts District, where you can see some of the best artwork in the West. The most notable museums in Scottsdale include the Scottsdale Museum of Contemporary Art and the Heard Museum. You can also see the Desert Botanical Garden, which is an oasis for plants and animals.
Why People Visit Scottsdale
Hikers, mountain bikers, and other outdoor enthusiasts flock to the city's extensive parks and trails system, lured by the beautiful desert scenery and great weather. Scottsdale is home to many upscale resorts, golf courses, and shopping centers. The city is also great for people who enjoy the nightlife and want to experience excellent dining options at its many restaurants. Scottsdale has some of the best shopping malls in Arizona, where you can find high-end stores like Tiffany & Co., Louis Vuitton, or Nordstrom.
The city of Scottsdale is a haven for golf lovers who flock to the area to play on some of the best courses in the Southwest and take in some high-quality golf action. If you're looking for something a little different, play a round or two at one of the 200 courses around Scottsdale. Every winter, the Waste Management Phoenix Open tournament is hosted at TPC Scottsdale, where fans are treated to a showstopping view of the 16th hole from the 20,000-seat grandstand.
Many people come to Scottsdale just for the events like; enjoying Scottsdale's special yearly events, including the Barrett-Jackson auto auction, Scottsdale Rodeo, Parada del Sol, and of course, Major League Baseball's Spring Training games.
Why People Live in Scottsdale
Scottsdale is an Arizona city with a wide variety of high-end lifestyle options. Scottsdale offers a wide range of lifestyles, from urban to suburban and everything in between. There are plenty of singles and families, as well as many retired folks who choose to live here. Scottsdale is a safe community that has many activities to offer. Scottsdale is also known as "The West's Most Western Town" and is home to the world-famous Scottsdale Arabian Horse Show held every January.
The city of Scottsdale, Arizona, continues to be recognized as one of the top cities in the country, with a thriving business environment, a growing job market, and a business-friendly culture. Scottsdale is a tourist hot spot, welcoming more than 11 million visitors every year, who together pump $3.3 billion into the local economy. Professionals from all walks of life have moved to Scottsdale in search of a better quality of life, attracted by the city's commitment to long-range planning. More than 15,000 large and small businesses call Scottsdale home, and nearly 25% of Arizona's corporate headquarters are located in this charming desert city.