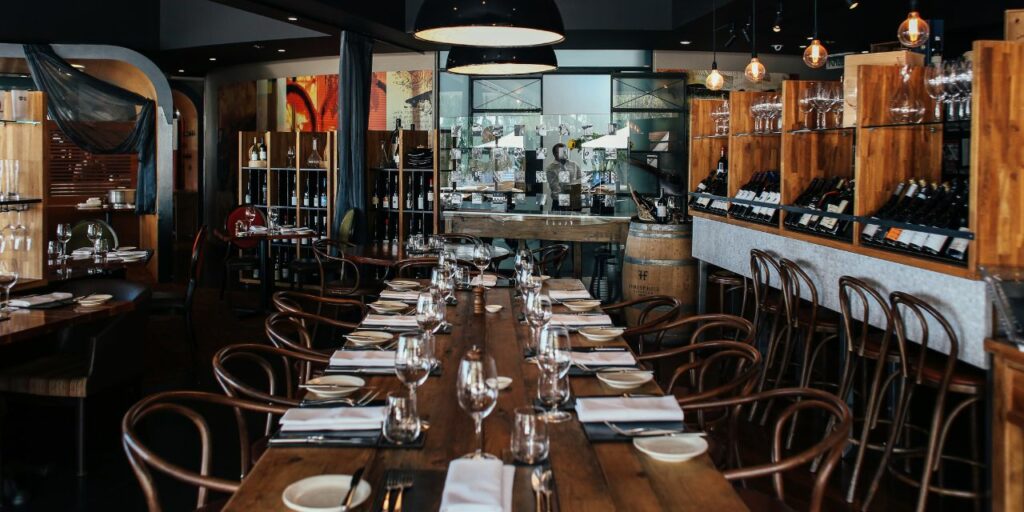 Restaurant SEO Services
What is Restaurant SEO?
Restaurant SEO is about growing your business and attracting customers through search engine results pages. It primarily involves optimizing a restaurant's website and overall online presence. This includes using strategically relevant keywords, optimizing content and images, creating high-quality backlinks, and targeting local customers.
4 Reasons Restaurants Need SEO
An effective seo strategy for restaurants utilizes structured data, like reviews & local business schema, alongside well-optimized and user-friendly pages, with a strong social media presence. According to a study by Google, 84% of consumers use search engines to find local businesses, including restaurants. If your restaurant is not appearing at the top of the search results, you are missing out on potential customers.
The 2022 Restaurant Trend Report showed that dining preferences can depend on a customer's age. Older diners may have more defined preferences and have a clearer idea of what they want when searching for restaurants. Younger diners are more adaptable and often used open-ended search queries when looking for restaurants.
At Digital Results, we specialize as a restaurant SEO agency, including bars, cafes, breweries, and more. Our team of experts has over 25 years of experience optimizing websites and growing our customer's online presence, and improving search results rankings. Here are a few ways SEO can help your restaurant.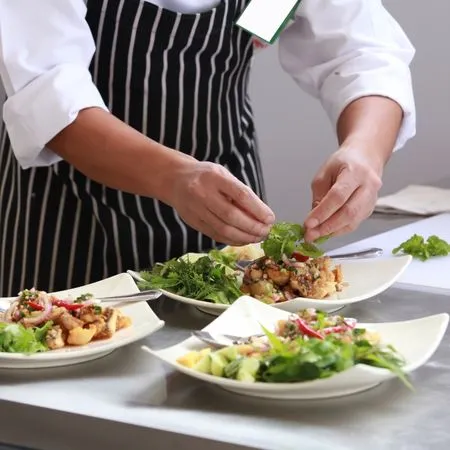 #1 Increased Online Visibility
The internet has become the primary source of information for many people searching for local businesses. Tailoring your website content to what your target customers are searching for will help drive high-quality traffic to your site. Furthermore, taking advantage of the other search methods people use when looking for restaurants is essential. Images, a Google Business Pisting, and a location on Google Maps all help hungry patrons find your business.
#2 Targeted Marketing
Restaurant SEO heavily relies on targeting customers within a local market. When users search online or from a mobile device, search engines use geolocation to recommend nearby businesses. Users will see similar results if they manually input a location along with their initial search query. Including city or other location keywords on your website is critical when doing local seo for restaurants.
In addition, businesses can use social media to target local customers with ads and promotions. Utilizing local events, terminology, or other timely promotions is a great way to attract new customers. Furthermore, tailoring website and social media content to the target customer audience will also have a significant impact.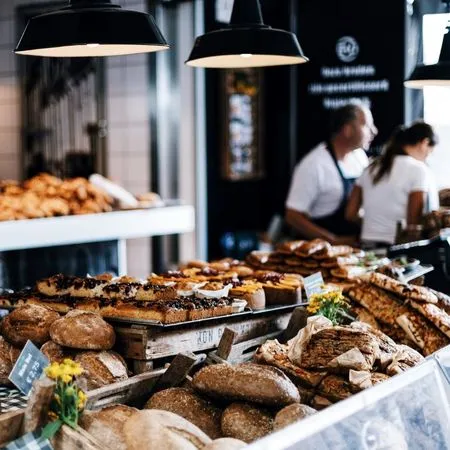 #3 Customer Experience and Engagement
Today, many customers' first interactions with local businesses and restaurants are through their websites. Therefore, it is essential that users have a positive customer experience when they first visit your website. It should be easy to navigate and allow potential customers to view the menu or place an order without significant hindrances. A well-functioning website will also help your overall rating with search engines.
This first impression can also be leveraged to your advantage. Highlighting enticing images of entrees or beverages on each page help users understand what your restaurant offers and makes the website more visually compelling. Ensure your restaurant's SEO strategy always showcases the best you have to offer.
#4 Stand Out From Competitors
More than likely, your competitors are working with a restaurant SEO agency to stay ahead in the market. An SEO agency that provides features like schema can help your website listing stand out in search results. Reviews, sitelinks, and local business markup can add more authority to your website when displayed in a search result. This will often drive more clicks to your website, even if you rank below your competitors.
How To Do SEO for Your Restaurant
One of the most common searches is "How should I do SEO for my restaurant?" One of the best ways is to partner with a restaurant SEO company that understands your business. At Digital Results, we provide a comprehensive range of marketing and SEO strategies for restaurants to fit your specific needs.
Keyword Research
Thorough keyword research involves identifying your business's most relevant and high-traffic keywords and phrases. This can include location-specific, local search, long-tail, and other variations that potential customers may use when searching for restaurant services. The goal is to identify the most valuable keywords to target in your SEO efforts.
On-page Optimization
On-page optimization involves optimizing your website's content to make it more relevant and valuable to users and search engines. This involves creating high-quality and informative content with relevant keywords and optimizing titles, meta descriptions, and header or title tags to improve search engine rankings and click-through rates. In addition, restaurant SEO should always entail optimizing images and videos to improve page load speed and user experience.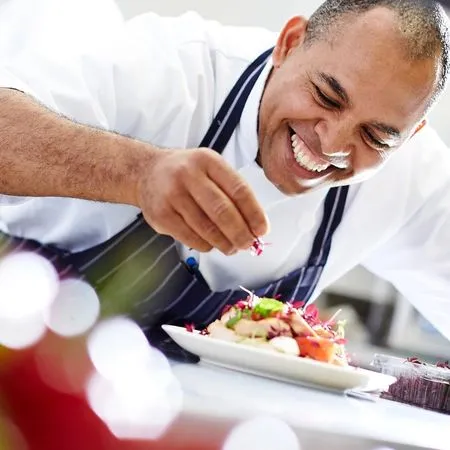 Website Optimization
Optimizing your website's technical aspects can significantly impact your search engine rankings. Improving site speed, mobile responsiveness, and other factors affecting user experience positively reflects on your website. At Digital Results, we prioritize optimizing your website in a mobile-friendly fashion to help boost your online presence. As a restaurant SEO company, we aim to help you meet your goals of growing your business.
Analytics and Reporting
Analyzing and reporting on your website's traffic and rankings is vital to understand the success of your restaurant's SEO efforts. It is also extremely helpful in identifying areas for improvement. Analytics and reporting involve tracking metrics such as traffic, bounce rate, time on site, and conversion rates to see how customers interact with your website. Using Google Analytics and Google Search Console to monitor your website's performance over time is a core part of a restaurant's SEO strategy.
Local SEO for Restaurants
Local SEO is essential for businesses since many customers search for restaurants, coffee shops, breweries, and bars nearby. In order to better stand out in local search listings, use city or location keywords on important pages on your website. That way, users who search for your prioritized keywords within your local market will have an easier time finding your restaurant.
In addition to having localized keywords within your content, it is essential that potential customers know important information about your business. When doing local SEO for restaurants, a website should always include a clickable phone number, an address or map location, and up-to-date hours of operation. Including these pieces of information on your website will also help your ranking with search engines.
Local SEO for restaurants also involves many off-site optimizations as well. Creating a Google My Business listing allows restaurants to appear alongside normal search results. This SERP feature will display relevant information about your business to potential customers before they even reach your website.
What Kind of SEO is Used in the Restaurant Industry?
Bar SEO, café SEO, restaurant search engine optimization, food SEO, bakery SEO, brewery SEO, and caterer SEO are all essential strategies for businesses in the food and beverage industry. These businesses need a solid online presence to attract customers and stand out from their competition. For example: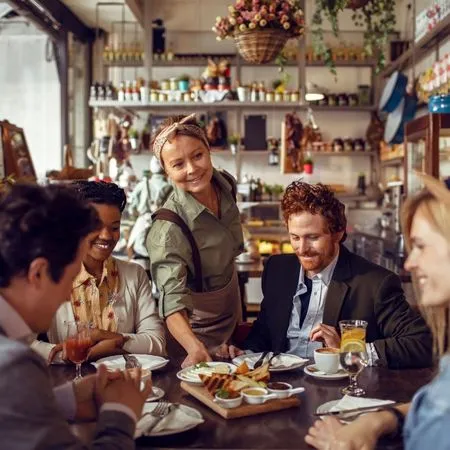 A bar or nightclub may use bar SEO to optimize its website and online presence for local search terms, such as "bars near me."
A café may use cafe SEO to target customers searching for coffee or breakfast options in the local area.
Restaurants can benefit from restaurant search engine optimization to improve their visibility and attract customers searching for specific types of cuisine.
Bakeries and breweries can use bakery SEO and brewery SEO to target customers looking for baked goods or craft beer locally.
Caterer SEO can help catering businesses target customers searching for catering services for events and occasions.
Each type of SEO is crucial for companies in the food and beverage industry to attract customers and grow their business.
Ready to Grow Your Search Engine Results?
Let Digital Results assist you in your SEO strategy and help
deliver the search engine results you need.