The Foundation of Search Engine Optimization
A vital part of search engine optimization, technical SEO is making sure your website operates correctly and is seen by search engines in the best possible way. Without it, your compelling content cannot be found by your target audience as a search result. When search engines crawl and index pages on your site, they look for details to determine who is the expert and authority for the subject matter. Minor improvements from our technical SEO checklist can drastically impact your search result rankings.
Why Choose Digital Results
Experts in Technical SEO Audits
At Digital Results, we love the saying, "Is the juice worth the squeeze?" Technical SEO audits are a resource-effective way to positively impact your SERP rankings. Our experts analyze your domain to identify and prioritize fixes for your site. Our analysis considers the expected improvement and effort involved in each fix to get the most ROI for your investment.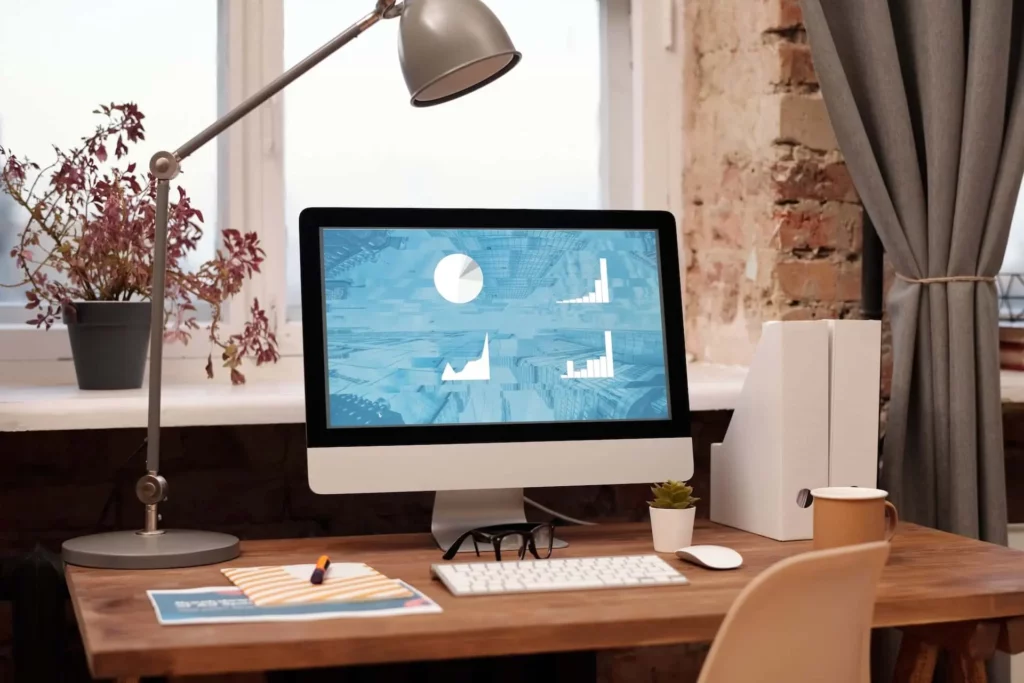 Our Technical SEO Checklist
Regarding technical search engine optimization, it can be challenging to know what to focus on and prioritize. Our technical SEO checklist gives you the necessary information to improve your website.

Title Tag
A title tag is a short piece of text that appears as the clickable headline when your page is displayed in a SERP. A good title tag includes relevant keywords and phrases written in such a way that entices users to interact.
When search engines index a page, they look at the title tag alongside the content on that page to determine keyword relevancy. These tags are not visible to users, so they do not have to match the titles that appear in the content on your page word-for-word. For Google, it is recommended to keep title tags to less than 62 characters to avoid truncation.

Meta Description
A meta description is a short, keyword-rich sentence that appears in search engine results. The ideal length for a meta description is between 156 and 300 characters long. It should be written using your target keywords to describe the page content in more detail. A concise and compelling description will help drive users to your site.

Canonicalization
A canonical tag is a piece of code that tells search engines which version of a page is the most authoritative for specific keywords. This tag is essential for preventing cannibalization, in which multiple pages with similar content are indexed, and the search engine has no way of knowing which one is reliable. Similarly, canonicalization tells the search engines which ones should be indexed if there are duplicate pages on your site with different URLs. Self-canonicalization, while not strictly necessary, helps search engines to determine the correct URL to show in the SERPs.

Header Tags
Header tags or hierarchy tags are a vital part of technical SEO, helping search engines understand the structure of your website. The most essential header tag is the H1 tag, which should contain the keyword or phrase you want to rank for. You should only have one H1 tag on each page of your site.
Search engines can interpret multiple H1 tags as spammy and could penalize you for using them. H2 and H3 tags are also important for SEO. Use them to break up large blocks of text into smaller sections and include secondary or semantic keywords you want to rank for. Using header tags to style content instead of emphasizing document structure can make it difficult for search engines to understand the content and people who use assistive technology.

Image Name & Alt Text
Image alt text is the short descriptive text that some browsers show when you hover over an image. Originally used for accessibility, alt text is now also seen as an additional way to include relevant keywords in the content on a page. In SEO, the image name and its alt text are two important factors that contribute to SERP ranking. Image file names should also be relevant keywords corresponding to your content's subject matter.

Anchor Text
Anchor text is a clickable piece of content that points to another web page. Instead of having an entire URL shown, anchor text uses a few descriptive words to describe the content without disrupting the flow. With an internal link, it is important to use keywords in the anchor text that the target page is trying to rank.
On the contrary, linking to external sites using anchor text that matches your keywords should be changed to include a more general anchor text. You are trying to tell search engines that specific pages on your site are the authority in specific subject matters. Watch out for broken internal and external links on your site, which will negatively affect your ranking.

Redirects
Redirects are a helpful way to direct users to updated content on your site and pass authority from the original page to the new one. However, improper setups can lead to redirect chains, drastically decreasing your search ranking. Every redirect after the first results in a 15% penalty for the authority passed along.
Furthermore, it is essential to know the difference between a 301 vs. a 302 redirect. A 301 redirect indicates that the page has permanently moved, and search engines should pass all authority onto the new page. A 302 redirect is a temporary move that does not pass any authority to the location specified in the redirected URL.

Page Speed
The speed at which your page loads affects your search engine ranking. If consumers are forced to wait more than three seconds before they can use a website, they will most likely move on to another site that works faster.
One way to improve page speed is through image optimization, which reduces the file size of images on your page so that they don't take as long to load. WebP is a newer image format used by Google that offers a reduction in file size without noticeable visual differences.
You can also reduce load time by implementing lazy loading, allowing you to only load certain page parts when they become visible. This is particularly useful for pages with lots of elements on them, as it allows users to begin interacting with your site sooner.

XML Sitemap
An XML sitemap is a file that lists the URLs of all the pages on your website. It's basically a roadmap for search engines and other programs that crawl websites to discover content efficiently.
Your sitemap must only include pages you want to be indexed with a response code of 200. Redirects or pages with a 404 error in your sitemap can cause Google to stop crawling your site and thus negatively impact your site authority. We also use the sitemap in our technical audits to identify and fix orphaned pages that are no longer linked from anywhere on your site.

HTTP vs. HTTPS
The difference between HTTP and HTTPS is that the latter uses SSL encryption to secure the connection between your browser and the server you are connecting to. This ensures that all of the data sent between your browser and the server will be encrypted and safe from prying eyes. Google has publically stated HTTPS is used as a ranking signal, and in 2016 began marking pages with HTTP as not secure. While most sites already use HTTPS, it is an important detail not to overlook in technical SEO.

Mobile-First Indexing
Mobile-first indexing is the site crawling process that Google uses to determine which content to show in SERPs. The mobile version of your site is analyzed both from a technical seo and relevancy standpoint to the keyword search. It is essential your mobile site does not lack content found on the desktop version of your website, or you risk decreasing your search ranking. Furthermore, the mobile version of your website should have a good user experience and be easy to navigate.

Structured Data
A structured data format is a standardized way of providing information about a web page and classifying its content to give search engines clues to understand its content. Structured data formats include HTML5 microdata and JSON-LD. With structured data, you can use schema markups to provide additional information that can appear in a search result and increase your SERP ranking.
What is Technical SEO?
Technical SEO is the process of optimizing a website to be crawled and indexed by search engines. It is how people discover your website, how your page is ranked for SERPs, and is the foundation for all other aspects of search engine optimization. If your site is not well-optimized, you will not be able to work on the additional elements of the search engine optimization process.
Improper implementation can hurt your site's ranking as well. You need to take proper steps to avoid penalties from search engines, which not only prevent them from crawling your site but make it difficult for your content to be found by users. Performing a regular technical SEO audit can help identify and prevent errors on your site.
Ready to Grow Your Search Engine Results?
Let Digital Results assist you in your SEO strategy and help
deliver the search engine results you need.