SEO Optimization Services for Your Business
Our SEO optimization services are designed to help improve your website's search engine ranking and online visibility. Our team uses a data-informed approach and the latest techniques to deliver results, including keyword research, on-page optimization, content creation, and technical optimization. Trust us to drive traffic, improve your search engine result ranking, and achieve success online.
Why Choose Digital Results
Get Results with our Customized SEO Strategies
At Digital Results, we understand that no two businesses are the same, which is why we offer customized SEO strategies tailored to meet each client's unique needs and goals. Our team takes a data-driven approach to SEO, using the latest techniques and tools to deliver exceptional results.
Our comprehensive SEO services, including keyword research, link building, on-page optimization, content creation, and technical SEO optimization, are designed to help improve your search engine ranking and online visibility.
---
Maximizing Online Visibility with 4 Proven SEO Optimization Techniques
Drive Targeted Traffic and Boost Your Online Presence with Our Customized SEO Solutions

Local SEO
For location-based keywords, we optimize your business to rank higher in local search results, such as Google Maps and social media. In addition, optimizing for local SEO helps your business reach more customers in your local area. Our local SEO services include listing your business on local directories, optimizing your Google My Business page, and targeting location-based keywords. By leveraging local SEO, you can increase your online visibility, and user experience, drive more traffic to your site and reach customers in your local area.
What is SEO Website Optimization and How Does it Work?
SEO optimization is improving the visibility and ranking of a website on search engines like Google, Bing, and Yahoo, optimizing the website's content and structure to align with the criteria used by search engines to rank websites.
Search engine optimization aims to attract more organic traffic to the website, making it easier for potential customers to find it and increasing the website's chances of converting that traffic into sales or leads.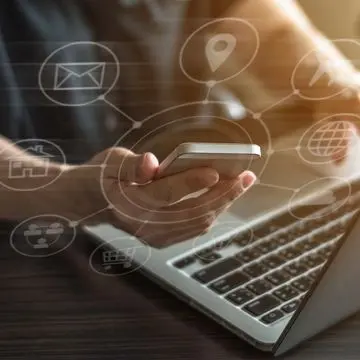 What Key Factors Affect My Website's Search Engine Ranking, and How Can I Optimize them for Better Results?
The key factors that affect a website's search engine ranking include the quality and relevance of its content, its structure and user experience, the quality and quantity of backlinks pointing to the website, and its social media presence.
To optimize these factors for better results, you should focus on creating high-quality, relevant content that is optimized for the right keywords, improving the structure and user experience of your website, building high-quality backlinks from reputable websites, providing alt tags with correct image formats, and actively engaging with your audience on social media.
Implementing these SEO tips and strategies can help to improve your website's search engine ranking and drive more organic traffic to your website.
Ready to Grow Your Search Engine Results?
Let Digital Results assist you in your SEO strategy and help
deliver the search engine results you need.