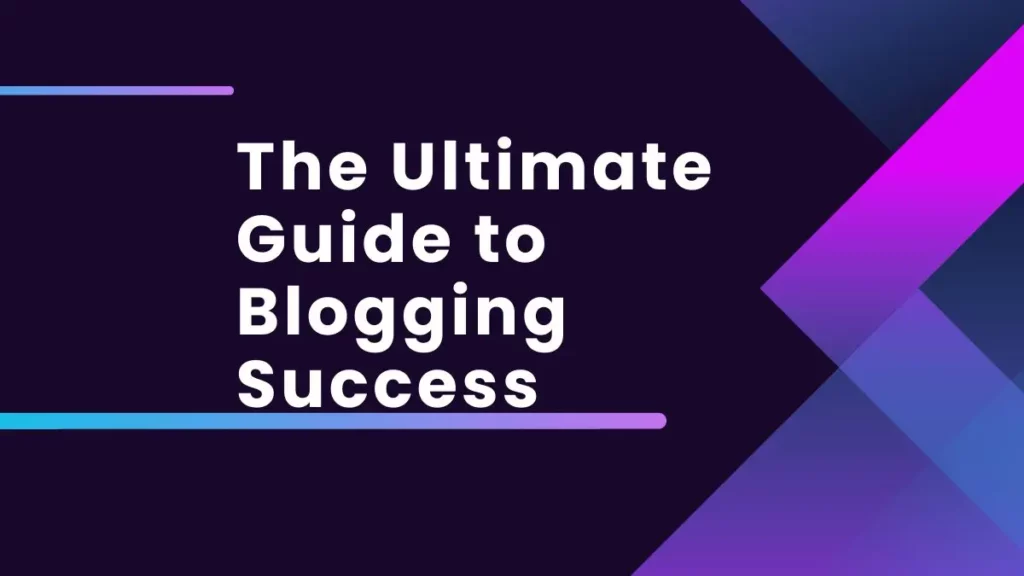 The Ultimate Guide to Blogging Success
If you want to establish yourself as a thought leader in your industry, increase your online visibility, or share ideas and insights with the world—creating a blog can be an effective way.
To reap the full benefits of blogging, you should regularly post high-quality content that resonates with your target audience. But what exactly does it mean to publish high-quality content? And how can you create more of it? In this guide, we'll explain everything you need to know about creating a successful blog and provide actionable tips for improving your content.
Understanding the Fundamentals of Blogging
Regardless of why you blog, it's essential to have a clear understanding of what your goals are and how they can guide the decisions that you make. You can use various platforms to create and publish your blog, ranging from free options like Blogger or Medium to more advanced ones like WordPress or Squarespace. Here's what the process looks like:
Choosing a Blogging Platform
Some popular blogging platforms include:
WordPress: WordPress is a popular and flexible blogging platform that's free to use. You'll need to purchase a domain name and hosting separately, though.
Blogger: Blogger is a platform with easy-to-use features and various customization options.
Medium: Medium is a free platform that allows you to publish blog posts and articles on various topics. It's popular among writers and thought leaders.
Squarespace: Squarespace is a web hosting service known for its modern designs and straightforward interface.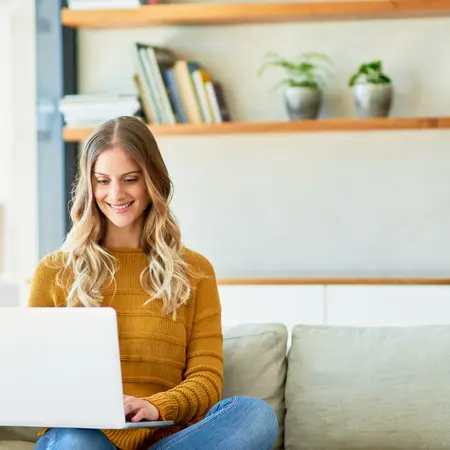 Setting up a Domain Name and Hosting
Once you've chosen a blogging platform and have installed it, your next step is to set up a domain name and hosting service. A domain name is the web address where your blog lives, while hosting refers to the servers that store your files—and make them accessible online.
Most blogging platforms sell domain and hosting services as part of their packages. However, you can also buy them separately.
Blog Design Features
After you've set up your blog, it's time to customize its appearance and layout. This is an essential step because the look and feel of your blog can significantly impact how readers perceive your content—some key elements that help establish a solid visual brand. The first thing you'll want to do is choose a theme. Most blogging platforms have dozens of free and premium themes, so take some time to browse the available options and find one that matches your site's purpose.
Once you've selected a theme, ensure it allows users to customize the layout and design elements easily. For example, most themes allow you to change the color scheme, font style and size, background image, logo placement, and more.
Adding Essential Pages
In addition to your blog's primary content, consider including a few additional pages that give readers more information about who you are and what you do. The most important page is your About page, where you can introduce yourself and share some background about your business or personal interests. You should also add a Contact Us page to make it easy for readers to contact you directly; this can be as simple as an email address and phone number.
---
Developing a Blogging Content Strategy
Once your blog is set up and ready to go, it's time to start thinking about how you plan to create content. Your content strategy should include a schedule for posting new articles and methods for promoting those articles to the right audience—for example, by using social media outlets like Facebook or Twitter.
Here are the critical steps involved in developing a content strategy:
Understanding Your Target Audience
Before you create your content strategy, it's essential to understand who your target audience is. Consider age, gender, location, and interests when creating a persona for each customer group. This information will help you create content that resonates with your audience and keeps them returning for more.
Identifying the Types of Content to Create
Once you understand your target audience, the next step is to identify the types of content you'll create. Some common types of blog content include:
Informative articles: These posts provide readers with helpful information on a particular topic. They're typically more extended and more in-depth than other types of posts.
Listicles: Listicles are articles that present information in a list format (e.g., "10 Ways to Improve Your Productivity").
How-to guides: provide step-by-step instructions on doing something (e.g., "How to Create a Content Strategy").
Opinion pieces: share your thoughts and perspectives on a particular topic. They can be a great way to start a conversation and engage readers.
Planning a Content Calendar
Once you've identified the types of content that will regularly appear on your blog, it's crucial to schedule when those posts will go live. Creating a calendar ensures consistent posting and keeps readers engaged with new information and old topics they might have missed earlier. Some tips for creating an effective content calendar include:
Start with a monthly or quarterly plan: Plan your content on a high level before diving into specific topics and titles.
Consider seasonal or timely issues: Tune your content to holidays, industry events, or other timely topics.
Mix up your content types: Avoid repeatedly posting the same kind of content. Mix up your articles, listicles, how-to guides, and opinion pieces to keep things interesting for your readers.
Don't overcommit: Be realistic about how much content you can produce. It's better to post high-quality content less frequently than low-quality content daily.
Creating Content That Aligns with Your Blog's Goals and Values
It's essential to create content that aligns with the goals and values of your blog. Consider the following questions when creating content:
Does this post provide value to my target audience?
Does it align with my blog's overall purpose and goals?
Will it help establish me as a thought leader in my industry or niche?
Is it written in a style and tone that resonates with my readers?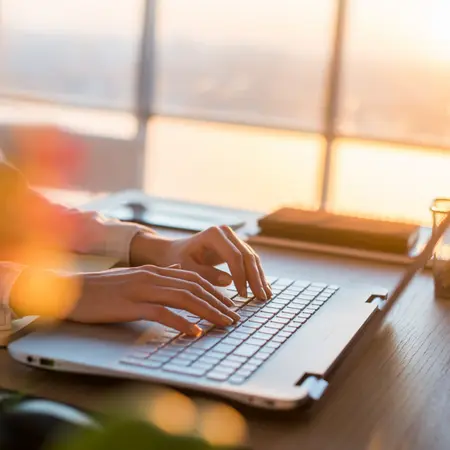 Writing High-Quality Blog Posts
The essential factor in creating a successful blog is consistently producing well-written and engaging content. A high-quality blog post will help you establish yourself as an authority in your niche, drive traffic to your site, and build your email list. In addition, readers are more likely to share well-written and engaging content than something that is not.
Tips for Writing Compelling Blog Posts
Write blog posts that will engage your readers. In addition to being well-written and engaging, the content of your blog post should also be relevant to your audience. Remember that people don't want to read about anything and everything—they want information specific to their needs. So include keywords in your post title, but don't keyword stuff it.
Using SEO Best Practices
Optimizing your blog for search engines is vital to help ensure that people who are looking for information about a particular topic will find your content through search results. Use relevant, keyword-rich headings and subheadings in your post.
Include a meta description with a description of your blog post that can be seen by search engines when they display your page in search results.
Proofreading and Editing
Before you publish a blog post, it's essential to proofread and edit it carefully. This is one of the most critical steps in the process, as it will help you catch any mistakes and ensure your blog post is well-written. It's also important to edit your content for SEO purposes. You can use free tools like Grammarly or Microsoft Word's grammar checker to find spelling and grammatical errors, but there are also other ways to proofread your blog posts effectively.
Promoting Your Blog and Building an Audience
To make your blog successful, you must create high-quality content and promote it. Here are some tips for promoting your blog: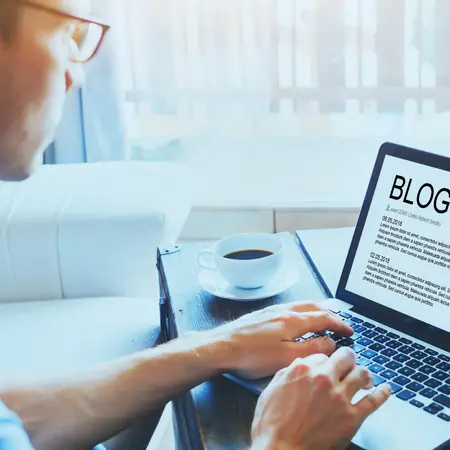 Using Social Media to Promote Your Blog
Using social media to promote your blog can make a huge difference in how many people visit your site. You can use many social media platforms to promote your blog. To get started, consider which networks have the most users interested in your content.
Networking with Other Bloggers and Influencers
Networking with other bloggers and industry influencers can be helpful because it expands your audience and builds valuable relationships. Search for other blogs in your industry and their social media accounts to find other bloggers and influencers. You can also use influencer marketing tools like BuzzSumo to identify the most influential people on a given topic.
Encouraging Readers to Share Your Content
Encouraging your readers to share your content can help spread the word about you and grow your audience. One way to do this is by including social sharing buttons on your blog posts. You can also encourage readers to share content by creating lists of the most important points or ideas in a post, along with a summary of each topic. This allows readers to digest and share valuable information quickly.
Measuring and Tracking Your Blog's Performance
It's essential to measure and track your blog so you can make informed decisions about optimizing its content and promotion. You can use analytics software like Google Analytics to track how many people visit your blog, where they come from, and other vital metrics. The data will help you determine the most popular content with readers, which platforms drive the most traffic to your blog, and which posts need improvement.
---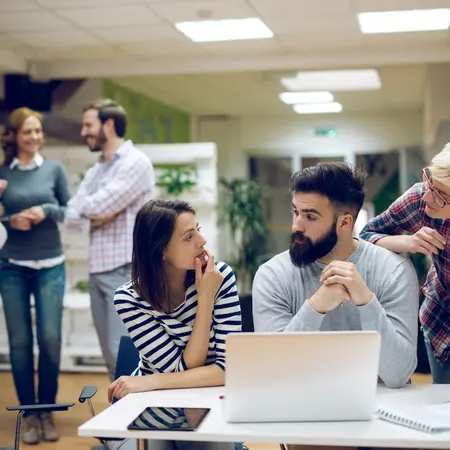 Closing Notes
Creating a successful blog takes time, effort, and dedication, but the rewards can be significant. You can create a successful personal or business blog by understanding the fundamentals of blogging, creating a blog from scratch, developing a content strategy, writing high-quality blog posts, and promoting your work to build an engaged audience.
Digital Results is happy to help with your digital marketing and content creation needs. Contact us today for a free 30-minute consultation with one of our digital marketing experts.
---
Ready to Grow Your Search Engine Results?
Let Digital Results assist you in your SEO strategy and help
deliver the search engine results you need.