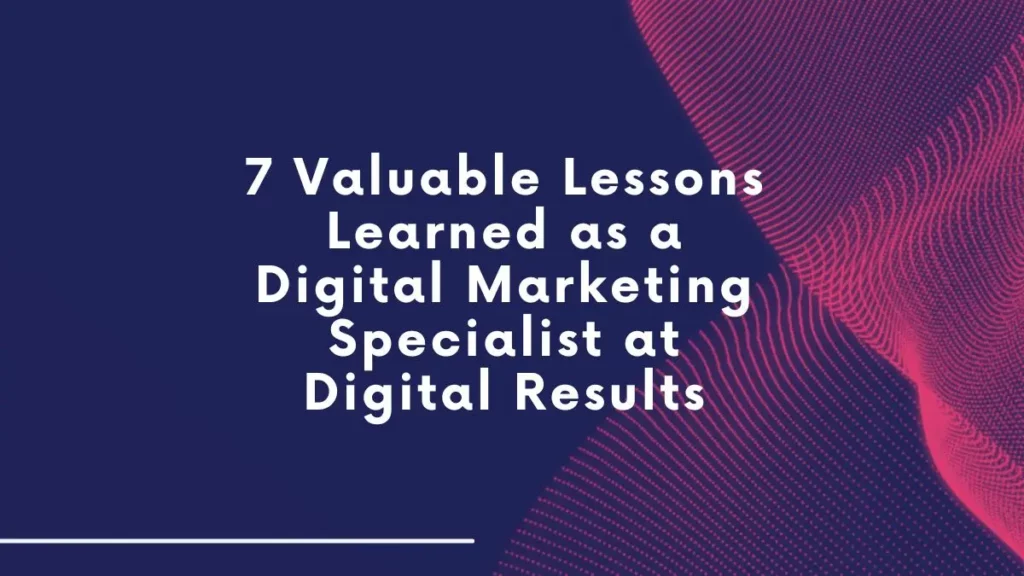 7 Valuable Lessons Learned as a Digital Marketing Specialist at Digital Results
Embarking on a journey at Digital Results has been nothing short of transformative. Over the past six months, I've had the opportunity to dive deep into the dynamic world of digital marketing and explore the intricacies of this ever-evolving field. Throughout this enriching experience, I've encountered valuable insights and learned crucial lessons that have shaped me personally and professionally.
I am thrilled to share the seven most impactful things I've learned at Digital Results that I believe can assist businesses both large and small. From data-driven decision-making to the art of crafting compelling content, each lesson has left an indelible mark on my approach to digital marketing.
1. Understanding the Power of Data Analytics in Digital Marketing
Over the past six months at Digital Results, I have developed a deeper appreciation for analytics. It's incredible how analyzing data and extracting meaningful insights have become the cornerstone of shaping effective marketing strategies. Using tools like Google Analytics, we can easily track website performance, user behavior, and campaign results. Analyzing this data enables us to identify what works and what doesn't, empowering us to make informed decisions and optimize our strategies for even better outcomes. At Digital Results, we emphasize making data-driven decisions, which allows us to track campaign performance, identify trends, and optimize our efforts to achieve even better results.
2. The Art of Crafting Compelling Content
I have always enjoyed writing content, and over my six months at DR, I have had the opportunity to work on content for clients in a handful of industries, such as SaaS, travel and tourism, legal, medical, restaurants and dining, publishing, higher education, home services, real estate, financial, insurance, and technology! Content marketing is one of the most critical aspects of engaging our target audience. When doing content marketing, creating high-quality, valuable content that truly resonates with our audience is essential. From blog posts and social media updates to email campaigns, we greatly tailor each piece of content to provide real value and establish our brand's authority. In fact, the first page we gave a DMO client, drove over 40 new keywords for the page in under 2 weeks, and over 40% were on page 1, driving thousands of visits to their website.
---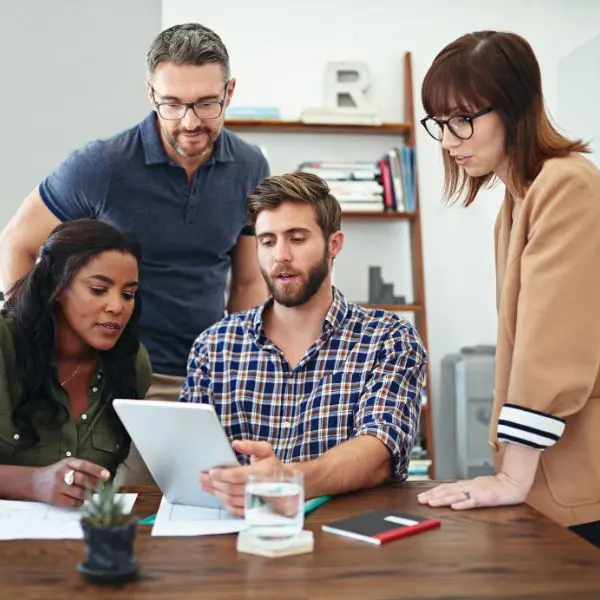 3. The Impact of Search Engine Optimization (SEO)
This should be a no-brainer for a digital marketing agency. Still, as I grow in my knowledge of SEO and digital marketing, I am amazed at the impact SEO has on a company's success – especially in this digital era we live in. Understanding keywords, on-page optimization, and link-building strategies have allowed us to significantly improve our client's website's visibility and organic traffic.
As a digital marketing specialist, I've had the privilege to witness firsthand how effective SEO can drive targeted leads and boost conversions. Delivering the results to our clients every step of the way is exciting. It has been exciting to work with clients from our keyword strategy meetings, to planning out their content calendar, to helping them write and implement keywords and content on their websites. The best part? Seeing their pages rank on SERPs and our strategies work out!
4. Stay Updated with Industry Trends
In the fast-paced world of digital marketing, trends can (and do) change at lightning speed. At Digital Results, we foster a culture of continuous improvement. We do this by subscribing to reputable marketing blogs, following industry experts on social media, and attending webinars, which have proven invaluable in continuing my education on growth in our field. This gives us a competitive edge and allows us to implement cutting-edge strategies. It is essential always to be a student of what you do; we can only be experts so long as we are on top of the new and upcoming trends in our industry.
5. The Utilization of A/B Testing
As I dive deeper into our ad campaign strategies, I have realized the benefits of conducting A/B tests. By doing these tests, I can get valuable data and insights, helping me fine-tune our marketing efforts for higher conversion rates and better results. By continuously experimenting with different variations, we can make informed decisions that lead to more successful campaigns.
A/B testing empowers us as digital marketers to be more data-informed, ensuring that every aspect of our marketing strategies is carefully evaluated and optimized. Through this iterative process, I can confidently optimize our campaigns and deliver better experiences to our target audience.
6. Measuring and Reporting Success
We understand the importance of effective measurement and reporting in our pursuit of excellence. Digital Results has instilled in me the art of preparing insightful reports highlighting key performance indicators and providing actionable insights for further improvement. It is exciting to present results to our clients, where they can see the hard work not only we have done, but they have done as they implement content and suggest improvements to their websites and platforms. Recently we were able to give a quarterly report to a home services client and show how we have utilized local SEO to drive more traffic from the areas they actually service. We are named Digital Results for a reason, and we genuinely look forward to our quarterly meetings to show the results we have seen happen for our clients.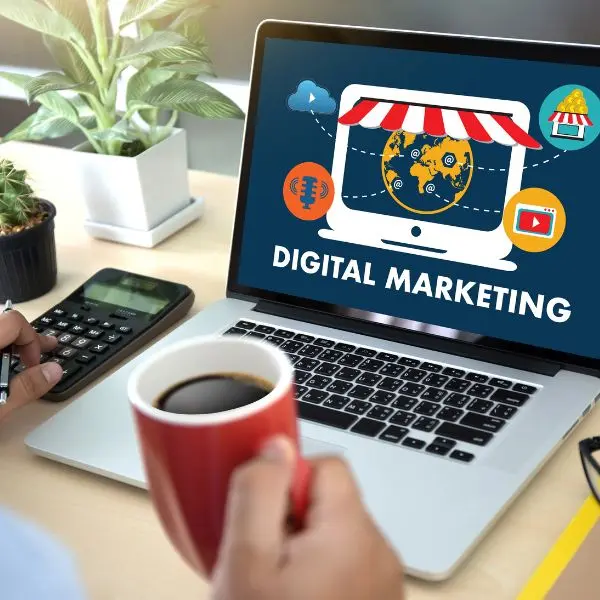 7. Mobile Optimization
With a growing number of people accessing the internet through mobile devices, mobile optimization is no longer optional—it's a must. Digital marketers must optimize websites, emails, and other marketing assets for a seamless mobile experience. Mobile-friendly design improves user satisfaction and positively impacts search engine rankings. As I have worked on technical audits, I have seen the impact that not optimizing mobile websites can have. Making this part of your digital marketing strategy is vital to the growth of your website!
---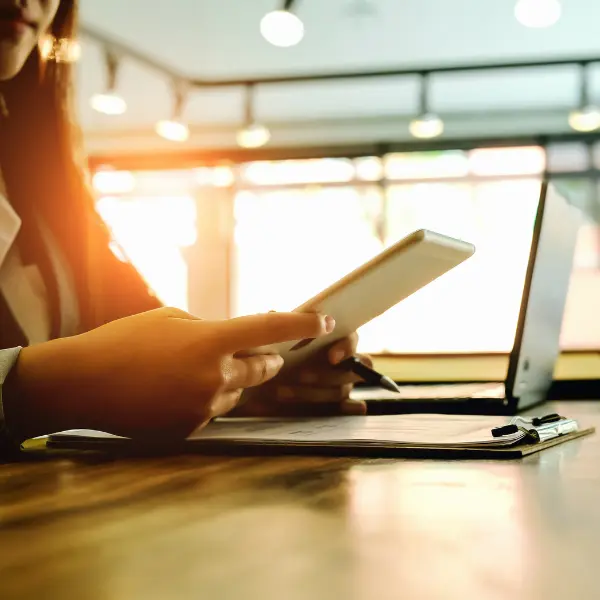 Final Reflections
As I reflect on my experiences, I'm genuinely grateful for the valuable lessons I've learned in this dynamic and ever-thriving field of digital marketing. I hope that sharing these insights will inspire and empower others on their journey to success in data-driven marketing.
Whether you are getting started in your digital marketing career or looking for an agency that cares about its clients and the results we provide, contact us today!
Digital Results would be happy to help you with your digital marketing needs. Get in touch for a free 30-minute consultation—one of our experts (maybe even myself) will walk through how we can help optimize your search engine optimization (SEO).
---
Ready to Grow Your Search Engine Results?
Let Digital Results assist you in your SEO strategy and help
deliver the search engine results you need.