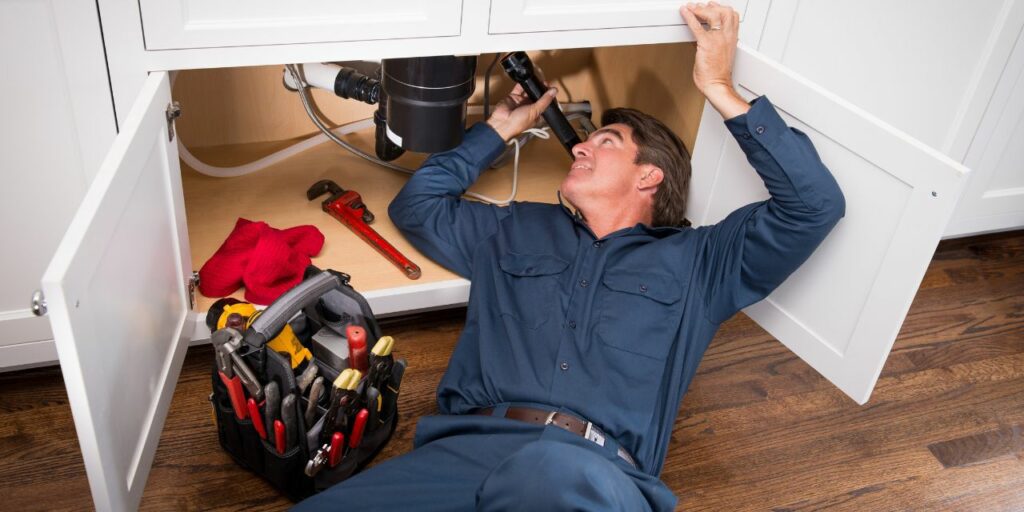 Plumber SEO Services
What is Plumber or Plumbing SEO?
Plumber search engine optimization refers to optimizing a plumbing business's website and online presence to improve its visibility in search engine results pages (SERPs) and attract more organic traffic from potential customers. The goal of plumber SEO is to help plumbing businesses rank higher in search results for relevant keywords and phrases, such as "plumber in [city name]" or "emergency plumbing services," and ultimately generate more leads and conversions. Plumbing search engine optimization typically involves keyword research, on-page optimization, link building, content creation, and local SEO tactics.
How Does SEO Help Plumbing Businesses?
SEO helps plumbers by increasing their online visibility and making it easier for potential customers to find their services. By optimizing your website and content with relevant keywords and phrases, we can help you improve your search engine rankings and attract more organic traffic to your site.
In 2023, 87% of people looking for a plumber used a search engine to find a plumber. Of those, over 90% use the map feature in the search engine to locate plumbers near the. This can ultimately lead to increased leads, conversions, organic traffic, and revenue for their business. Additionally, local SEO strategies can help plumbers target customers in their local area and build a strong reputation and online presence.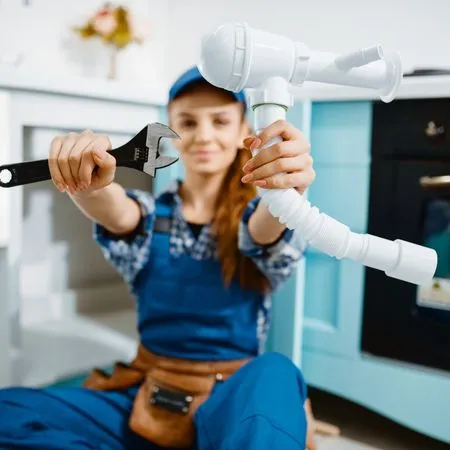 SEO Services for Plumbers
At Digital Results, we provide a comprehensive range of marketing strategies for Plumbing professionals, including:
Keyword Research for the Plumbing Industry
Thorough keyword research involves identifying the most relevant and high-traffic keywords and phrases for your plumbing business. This can include location-specific, long-tail, and other variations that potential customers may use when searching for plumbing services. The goal is to identify the most valuable keywords to target in your SEO efforts. To conduct comprehensive keyword research, our team at Digital Results uses various keyword research tools and techniques to identify the most relevant and high-traffic keywords for your plumbing business. We also analyze your competitors' keywords to identify any gaps and opportunities to help you stay ahead in the game.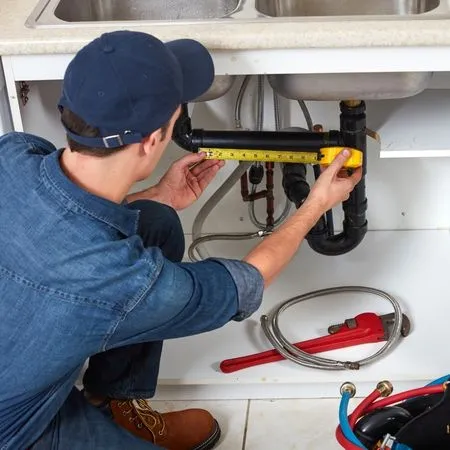 Plumbing Website Optimization
Optimizing your website involves technical improvements to improve site speed, mobile responsiveness, and other factors that affect user experience, organic search, and search engine rankings. For example, ensuring that your website has a clean and simple design, easy navigation, and clear calls-to-action can improve the user experience and encourage more engagement. In addition to technical improvements, website optimization also involves optimizing your website's content to ensure that it provides value to your potential customers. Our team works on improving website content, including creating relevant landing pages and service pages, updating existing pages, and improving your website's overall structure to enhance the user experience.
On-page Optimization
On-page optimization involves optimizing your website's content to make it more relevant and valuable to users and search engines. This includes creating high-quality and informative content with relevant keywords, optimizing titles, meta descriptions, and header tags to improve search engine rankings and click-through rates, and optimizing images and videos to improve page load speed and user experience. We focus on optimizing each individual page on your website to improve its relevance and value to potential customers and search engines. We also optimize the content to provide a better user experience, including using relevant images and videos, creating descriptive meta tags, and optimizing the website's overall structure.
Local SEO for Plumbers
Local SEO is crucial for plumbing businesses as many potential customers are searching for local plumbers. Our local SEO strategies involve optimizing your website and business listings with location-specific keywords, creating and optimizing a Google My Business listing, and building local citations and backlinks to improve your rankings in local search results and attract more local customers.
Link Building
Link building is a marketing strategy that involves acquiring high-quality links from other relevant websites that link to your plumbing website. This helps to improve your website's authority and trustworthiness, which can lead to higher search engine rankings and more traffic. Our link-building strategies include guest posting, broken link repair, and building relationships with other businesses in your industry to attract more backlinks to your website.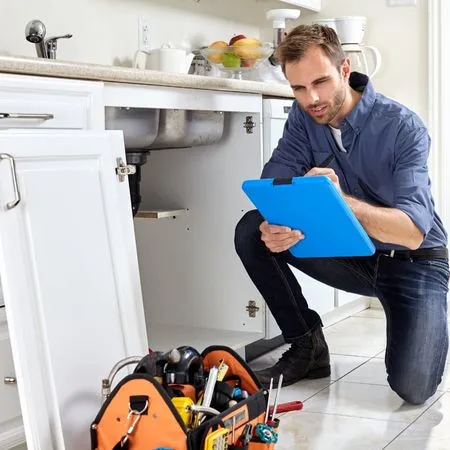 Analytics and Reporting
At Digital Results, we provide regular reports on your website's traffic and rankings, helping you track the success of your SEO efforts and identify areas for improvement. We use tools such as Google Analytics and Search Console to monitor your website's performance over time, including metrics such as traffic, bounce rate, time on site, and conversion rates. Our team also analyzes the data to identify any trends or patterns to help you make informed decisions for your plumbing business. Analyzing and reporting on your website's traffic and rankings is vital to understand the success of your SEO efforts and identifying areas for improvement.
Why Do Plumbing Businesses Need SEO?
Plumbers need SEO because the internet has become the go-to source of information for most customers looking for plumbing services. With so many competitors in the plumbing industry, it's essential to have a robust online presence to stay ahead. SEO helps improve your online visibility, making it easier for potential customers to find your business.
Here are a few ways we help with your plumber SEO:
Better Online Visibility: With more and more customers turning to the internet for information about plumbing services, plumbers need to have a strong online presence. SEO helps improve your online visibility, making it easier for potential customers to find you when searching for plumbing services. SEO also allows you to target specific audiences, track customer behavior, and adjust your strategy accordingly. This helps you stay competitive and adapt to changes in the market.
Improved Search Engine Rankings: Plumbing SEO helps boost your website's search engine rankings for relevant keywords and phrases, increasing the chances that potential customers will find you when they search for plumbing-related terms. Higher search engine rankings lead to increased traffic, which means more leads and, ultimately, more customers.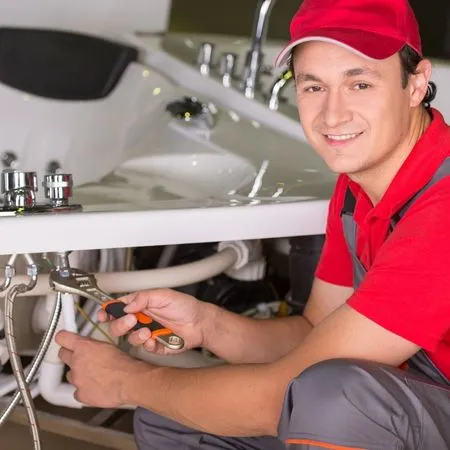 Establishing Trust and Credibility: A well-optimized website can help establish trust and credibility with potential customers. By providing valuable information and creating a user-friendly website experience, you can showcase your expertise and commitment to customer satisfaction. SEO is not just about optimizing your website; it's also about providing valuable information and building trust with potential customers. A well-designed and informative website can help establish your brand and build your reputation as a trusted and reliable plumbing service provider.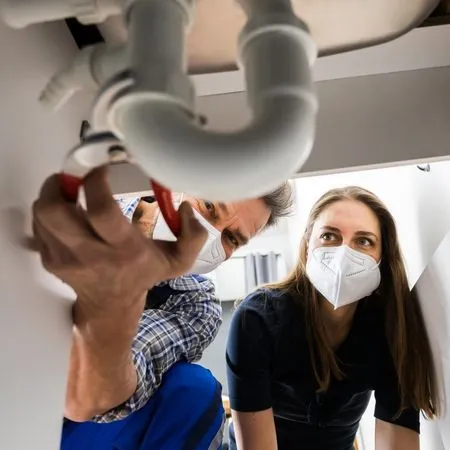 Attracting New Clients: By enhancing your online visibility and search engine rankings, technical SEO can help you attract more potential customers and expand your business. An SEO agency will help you reach a wider audience and attract new customers who may not have been aware of your business otherwise. With strategic optimization, you can increase your chances of being found by potential customers who are searching for plumbing services online.
Cost-Effective Marketing: Digital marketing is a cost-effective way to reach potential customers and build your online presence. Unlike traditional advertising, plumbing SEO provides a long-term return on investment and helps you reach a large and targeted audience. In addition, plumbing SEO provides valuable data and insights about your customers, such as their search behavior, location, and preferences, allowing you to refine your marketing strategies and improve your overall business performance. As more and more customers rely on the internet for finding plumbing services, investing in SEO is becoming increasingly important.
Why Work with an SEO Company?
A plumber should work with an SEO agency for several reasons. First, SEO agencies have the expertise and resources to develop and execute effective SEO strategies tailored to a plumbing business's specific needs and goals. They have a deep understanding of the latest SEO best practices and can stay updated with changes in search engine algorithms.
Working with a digital marketing agency can save a plumbing business time and resources. SEO requires ongoing effort and attention, including keyword research, content creation, and link building. Outsourcing these tasks to an agency allows a plumbing business to focus on other essential aspects, such as customer service and operations.
An SEO company, like Digital Results, can provide objective and measurable results. By tracking key performance indicators (KPIs) such as website traffic, search engine rankings, and conversion rates, an SEO agency can demonstrate the impact of its SEO efforts and make data-driven recommendations for further optimization. This can help a plumbing business to make more informed decisions and achieve better ROI from their marketing efforts.
Ready to Grow Your Search Engine Results?
Let Digital Results assist you in your SEO strategy and help
deliver the search engine results you need.