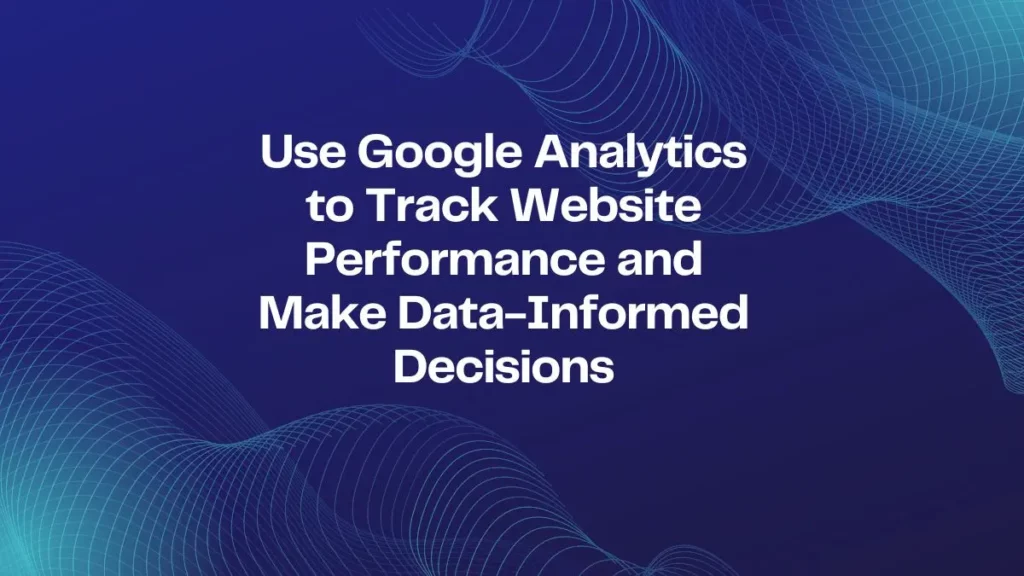 Use Google Analytics to Track Website Performance and Make Data-Informed Decisions
Google Analytics 4 is a free tool that tracks website traffic and analyzes user behavior. You can use GA4 to gain insights into how users interact with your website. By analyzing this data, you can make data-informed decisions that will help you optimize your site and improve its performance.
Setting Up Your Google Analytics 4 Account
Before you can start using Google Analytics 4, set up an account by going to Google Analytics and signing up. Once you have an account, you need to set up a tracking code for your website.
The tracking code is a small piece of code you add to your website. It allows Google Analytics to track user behavior on your website by letting it know when somebody visits, how long they stay, and what pages they visit, among other things. To add the tracking code (also called analytics measurement ID) for your site's web data stream.
---
Key Metrics
Once you have set up GA4 and added the tracking code to your website, you can start measuring how people use and interact with your site.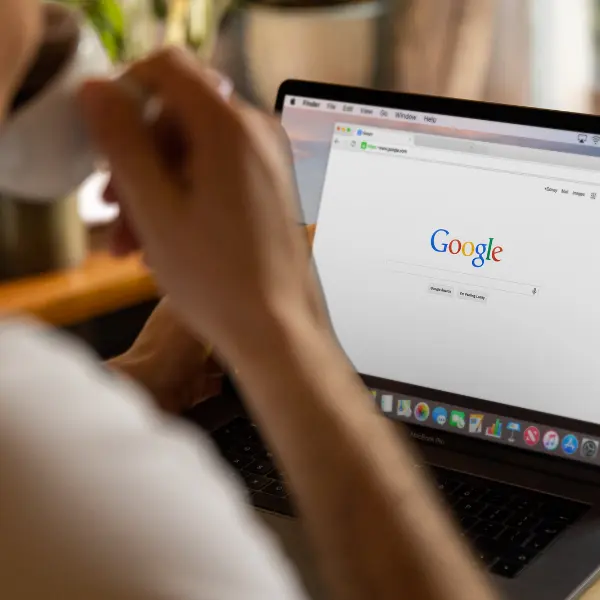 Bounce Rate
A high bounce rate (the percentage of visitors who visit only one page before leaving your website) can indicate that you need to connect with the people visiting your site. This can be due to poor content, design, or usability. Bounce Rate is measured by looking at the number of people who leave your site without engaging with any other pages on your website. It is calculated by dividing the total number of visits that resulted in a single pageview by the total number of visits and multiplying this by 100.
Traffic Sources
A benefit to this tool is tracking the traffic source to your website. This includes organic search, paid advertising, and social media sites like Facebook or Twitter. For example, you can see how many people are coming to the site through Google searches or ads you have purchased. You will also be able to see if there is a correlation between the number of visitors from organic search and those from paid advertising.
User Behavior
Google Analytics 4 tracks user interactions with your website, including which pages they visit and how long they stay on each page. Analyzing these metrics will help you gain valuable insights into your website's performance and identify areas in which improvement can be made.
---
GA4 Reporting
GA4 emphasizes offering more adaptability and customization options for users, which means there aren't any rigid "standard reports" like those found in Universal Analytics. Nonetheless, several built-in reports and sections within GA4 provide crucial insights into a website's performance:
Realtime: Showcases live user activity on your site, including the number of active users, their location, and the events they initiate.
Life Cycle: A series of reports that concentrate on various aspects of the user journey, including acquisition, engagement, monetization, and retention.
Acquisition: Reveals information about the source, medium, and campaigns that attract new users to your site.
Engagement: Demonstrates how users interact with your site, such as the number of events, sessions, and engagement rate.
Monetization: Presents revenue data if eCommerce tracking is enabled, including total revenue, purchases, and average revenue per user.
Retention: Emphasizes user retention metrics, like the number of returning users and the churn rate.
Demographics & Tech: Delivers a more profound understanding of your audience by presenting data about their age, gender, interests, devices, and browsers.
User Behavior: Including Events that showcase the various events users initiate on your site, like clicks, form submissions, and page views, and Conversions that summarize conversion events, which are the most crucial events you want users to complete on your site, such as making a purchase or signing up for a newsletter.
Analysis Hub: Enables you to generate custom reports and analyses using the Analysis Hub's multiple techniques, including Exploration, Funnel Analysis, Segment Overlap, Cohort Analysis, and User Explorer.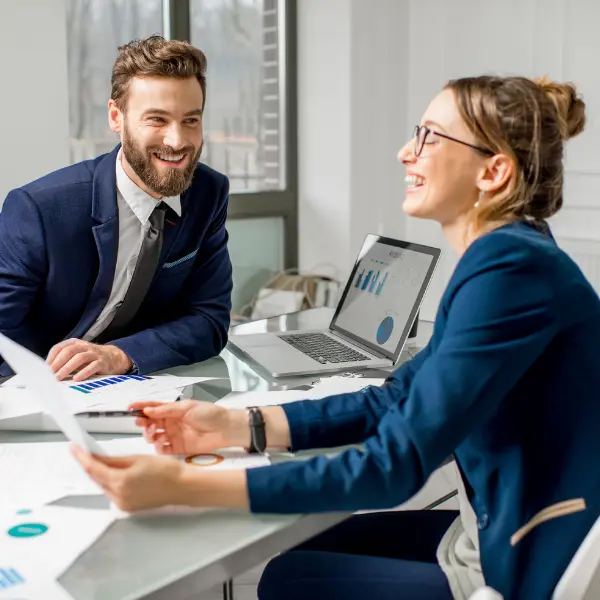 Remember that GA4 is highly customizable, allowing you to create reports and dashboards that concentrate on the metrics most relevant to your unique needs. Furthermore, Google consistently updates and enhances GA4, meaning new features and reporting options may become available over time.
---
Making Data-Informed Decisions
Using Google Analytics 4 to track website traffic, you can make data-informed decisions about your site's performance and whether it requires optimization. If your bounce rate is high, you may need to improve the user experience on your website to encourage more visitors to stick around. Or if you have a low conversion rate, optimizing your site for conversions could help convert more people into customers.
Using data to make informed decisions can help you improve the user experience on your website and attract more traffic.
Techniques for Creating Catchy Headlines
There are many techniques for creating catchy headlines. For example, you can use numbers, power words, questions, or controversy to get your reader's attention—but they must also be short and sweet. Subheadlines can be used to provide more information about your offer and why visitors should take action. They can also break up large chunks of text for easier reading.
Advanced Google Analytics 4 Features
In addition to the basic features, Google Analytics 4 has advanced options for more experienced users. These include: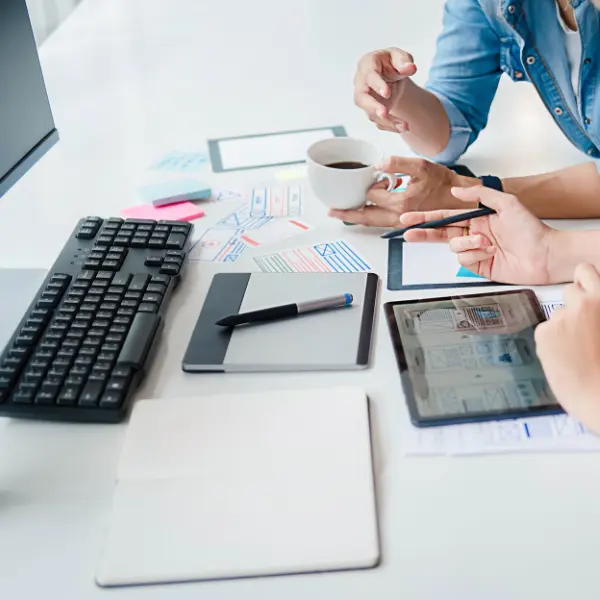 Custom Dimensions
Custom dimensions allow you to track custom data and the standard Google Analytics metrics.
For example, you can learn about the type of device a visitor uses or even which language they speak.
E-commerce Tracking
If you run an e-commerce website, Google Analytics 4 can help you track the sales of your products. The data collected from this application provides information on conversion rates and revenue generated by each product—information that can be used to gain insights into how well your goods are selling and identify ways they might be improved.
---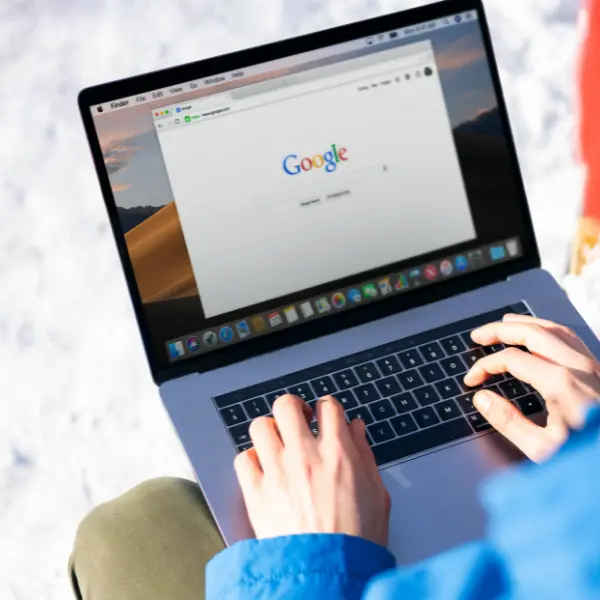 Wrap-Up About Google Analytics 4
GA4 is a powerful tool for tracking website performance and making data-informed decisions. Key metrics such as bounce rate, traffic sources, and user behavior can help provide insight into your website's performance and identify improvement areas.
Using data to inform your decisions can help you optimize your website and grow your business. Whether you're a beginner or an advanced user, Google Analytics 4 has features that can help you analyze your website's performance.

If you don't already use it, GA4 can help you gain valuable insights about how people use your website and make data-informed decisions to optimize its performance.
Digital Results is happy to help with your digital marketing needs. Just get in touch for a free 30-minute consultation where our experts will walk you through optimizing your website and landing pages to increase conversions.
---
Ready to Grow Your Search Engine Results?
Let Digital Results assist you in your SEO strategy and help
deliver the search engine results you need.