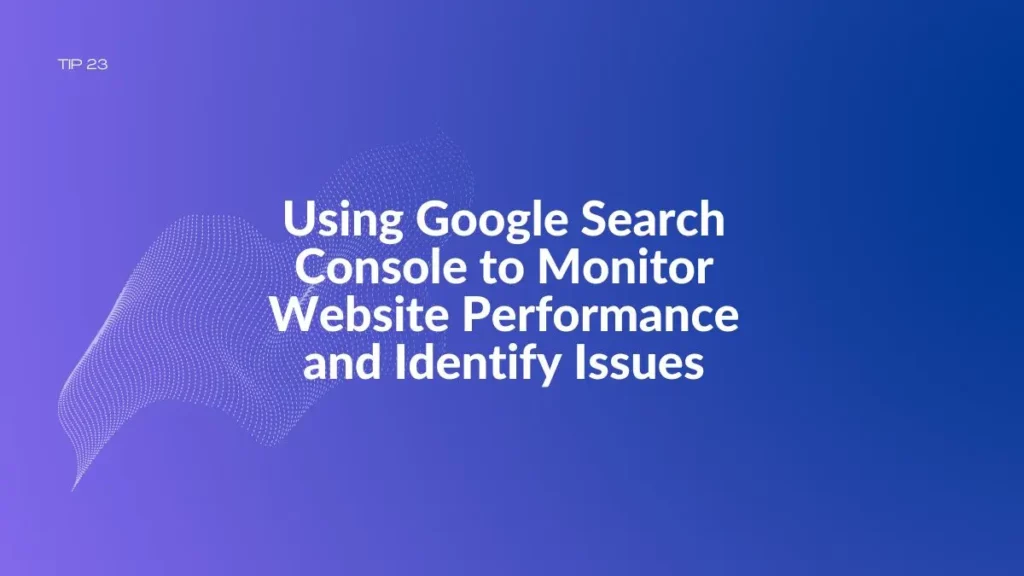 Using Google Search Console to Monitor Website Performance and Identify Issues
It's essential to keep an eye on the performance of your website and identify any issues that might negatively impact the user experience or search engine rankings. Google Search Console is a helpful tool for doing just that.

A well-optimized website is essential for attracting traffic and growing your online presence. In this guide, we'll break down Google Search Console—a free tool that gives you vital insights into how your website performs in search engine results pages (SERPs). In addition, a comprehensive audit can uncover technical issues and opportunities for improvement.
Setting up Google Search Console
To begin using Google Search Console, you must create an account and verify that you own the website. Here's how:
Go to Google Search Console and click "Start Now."
Enter your website's URL and click "Add a Property."
Choose a verification method. You can verify your ownership of the website using one of the following methods:

HTML file upload: Upload an HTML file to your website's root directory.
Domain name provider: Sign in to your domain name provider and follow the instructions to verify ownership.
Google Analytics 4: If you already have GA4 set up for your website, you can use it to verify your request.
Google Tag Manager: If you're using Google Tag Manager, you can use it to verify your request.

Follow the instructions to verify your ownership.
Once you verify your ownership of a website through Google Search Console, you'll be able to monitor its performance.
---
Analyzing Website Performance
The performance report in Google Search Console provides valuable data on how your website performs in search results. To access the performance report, do the following:
Log in to Google Search Console.
Select your website from the "Property" dropdown menu.
Click on "Performance" in the left-hand menu.
The performance report summarizes data on search appearance, queries, clicks, and user behavior. The following table explains how to interpret each metric: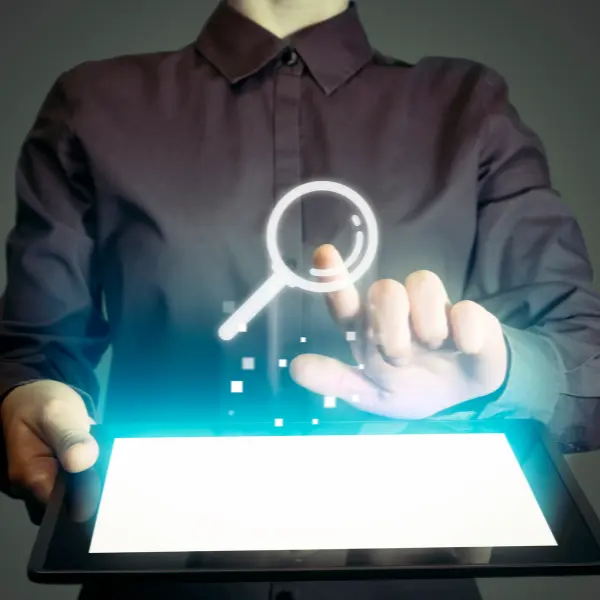 Search Appearance
Learn critical statistics on how your website appears in search results. The data includes the number of clicks, impressions (or times users saw this page), click-through rate (how often people clicked on those links), and average position.
Queries
In this section, you can find data on user queries to find your website. The report includes information about clicks, impressions, CTR, and average position for each question. You can use this data to optimize your website's content based on which questions drive the most traffic from search engines.
Clicks
This provides information on the number of clicks your website received from search results. In addition, information is provided on whether or not those searches successfully led users to click through and view a page, as well as what words they used when searching for you.
User Behavior
This section includes information on how users behave once they click through the search results. For example, it contains data about bounce rate, pages per session, and average session duration.
---
Identifying Technical Issues
Google Search Console can also help you identify technical issues on your website that could impact search engine rankings. To access the technical report, do this:
Log in to Google Search Console.
Select your website from the "Property" dropdown menu
Click on "Coverage" in the left-hand menu.
The coverage report provides details about the web pages on your site that are indexed by Google and displays any errors or warnings related to those pages.
Indexing
This section displays data on how many pages on your website are indexed by Google. If the number of indexed pages is lower than expected, that could indicate issues with crawling or indexing.
Errors
This section provides information about any errors Google encountered while crawling your website. Common issues include server errors, redirects to non-existent pages, and URLs not found (404).
Warnings
The Warnings section lists any issues encountered by Google during the crawl of your website. Standard warnings include pages with indexed tags, soft 404 errors , and low-quality content. Reviewing the coverage report will allow you to identify and address any technical issues affecting your search engine rankings.
---
Diagnosing and Fixing Search Issues
Search Console can help you diagnose and fix various search-related problems, including issues with ranking, indexing, and penalties. Check out the following guide to learn how to access your Search report:
Log in to Google Search Console.
Select your website from the "Property" dropdown menu.
Click on "Search Results" in the left-hand menu.
This report breaks down search queries into groups that share a similar meaning, and you can use it to see what users are looking for on your website.
Performance
The Search Engine Optimization section of your Analytics account records how many times a user clicks on links to your site from search results, including the number of impressions (searches that include at least one link to your website) and average position.
Coverage
This section displays data on the pages on your website that Google indexes and whether there are any issues related to these pages.
Enhancements
This section provides tips on how to improve your website's visibility in search engines. Regularly monitoring the search report will help you identify and fix any issues that impact your website's search engine rankings.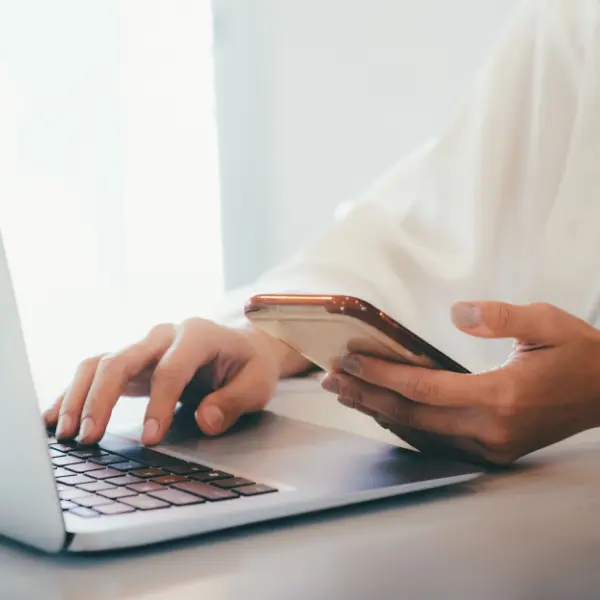 ---
Improving Website Performance
Google Search Console can provide valuable insights on improving your website's performance and attracting more traffic. Here are some tips for using Google Search Console:
Use the Performance Report to Identify Top-performing Pages
Identify the pages on your website that are attracting many visitors. Optimize these pages and then create additional content based on what resonates with readers.
Use the Coverage Report to Identify Pages with Issues
Identify pages with errors, warnings, and low-quality content. Then, focus on improving these pages so they can appear higher in search results. Next, use the Search Analytics Report to Identify Traffic Channels. Use the search analytics report to identify the most popular search queries that drive traffic to your website. Then, use these keywords when creating content to attract more visitors from Google search results.
Use the Search Report to Identify Queries that Drive Traffic
Analyze the most popular searches on your website. Then, use this information to craft new content that attracts traffic by addressing common search queries.
Use the Enhancements Report to Identify Opportunities for Improvement
Identify ways to improve your website's search engine rankings by making enhancements such as improving mobile usability, adding structured data, and fixing page speed issues.
---
---
---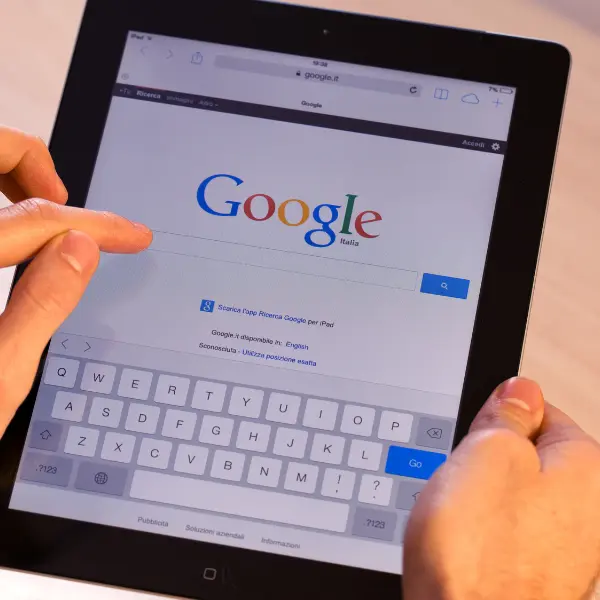 Closing Notes
Google Search Console is a powerful tool that provides invaluable data and insights on your website's performance on Google's search engine. By monitoring Google Search Console, you can identify technical issues, diagnose and fix search-related problems, and improve your website's performance.
Digital Results is happy to help with your digital marketing needs. Just get in touch for a free 30-minute consultation—one of our experts will walk through setting up your Google Search Console and identify any potential issues that may be holding back your search engine optimization (SEO).
---
Ready to Grow Your Search Engine Results?
Let Digital Results assist you in your SEO strategy and help
deliver the search engine results you need.