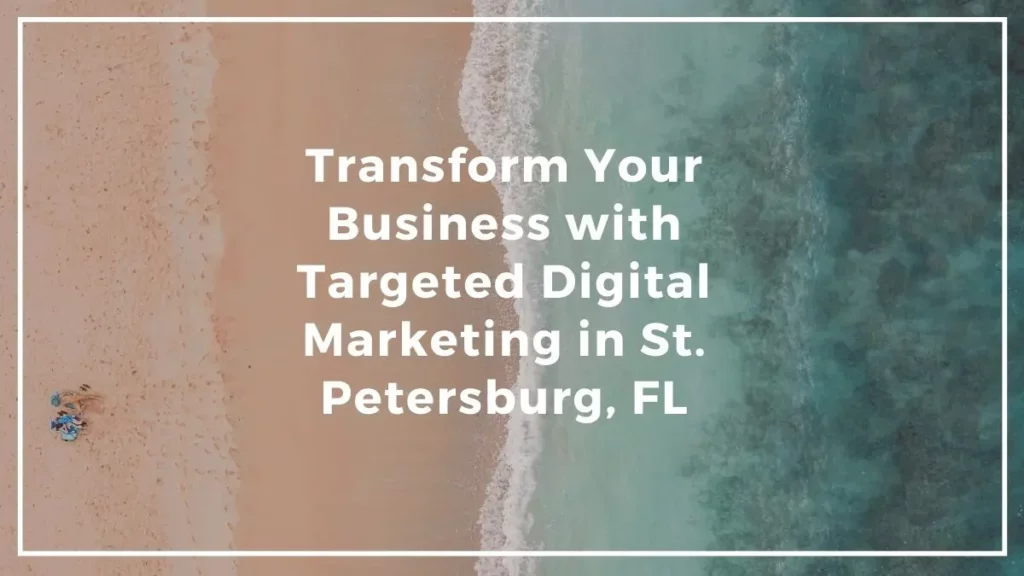 Transform Your Business with Targeted Digital Marketing in St. Petersburg, FL
As a business owner in St. Petersburg, FL, partnering with the St Pete Chamber of Commerce can help you leverage local SEO and digital marketing, which is more important than ever to stay competitive. Learn how you can grow your business with local SEO, the support offered by the St. Petersburg Chamber of Commerce and the Tampa Bay Chamber of Commerce, can help you get connected with a local digital marketing agency, like Digital Results.
The Role of SEO in Business Growth
Search Engine Optimization (SEO) is optimizing your online content to appear in the top results for searches of specific keywords in a search engine. A good SEO strategy can increase your online visibility, driving more traffic to your website and increasing business growth.
Search Engine Optimization (SEO) is a crucial digital marketing technique to optimize your online content to achieve higher rankings in search engine results pages (SERPs) for specific keywords or search queries. By employing a well-executed SEO strategy, businesses in St. Petersburg, FL, can significantly enhance their online visibility, attract a targeted audience, and drive more website traffic, leading to substantial business growth and success.
Effective SEO involves a combination of on-page and off-page optimization techniques. On-page optimization focuses on refining elements directly within your website, such as keyword optimization in meta tags, headings, and content, ensuring that search engines can easily understand and index your pages. It also involves creating high-quality, relevant, engaging content that resonates with your target audience while addressing their needs and concerns.
On the other hand, off-page optimization revolves around establishing your website's authority and credibility across the web. This is often achieved through link building, where other reputable websites link back to your content, signaling to search engines that your website is valuable and worthy of higher rankings. Engaging in local SEO practices, such as optimizing your Google My Business listing and garnering positive customer reviews, is essential for businesses in St. Petersburg, FL, as it helps boost visibility in local searches and attracts potential customers.
---
Why Digital Marketing Matters
In today's digitally-dominated world, traditional marketing alone won't cut it. Digital marketing helps businesses reach their target audience where they spend most of their time: online. Whether it's social media, emails, or digital advertising, these methods enable businesses to connect with potential customers more effectively and efficiently.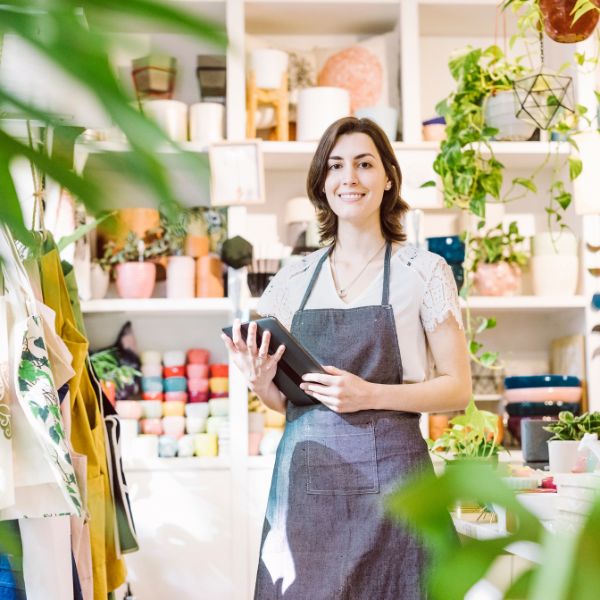 Diving into Local SEO in St. Petersburg
Google My Business and Local Pack
Local SEO can significantly improve your business visibility in local search results on Google. With Google My Business, you can manage how your business information appears across Google, including Search and Maps. The Google Local Pack is a set of three local businesses that appear at the top of Google's SERP when local intent-based searches are performed. Getting into this pack can provide massive exposure for your business.
Online Reviews and Ratings: Importance and Management
Online reviews influence consumers' buying decisions. A solid online reputation can attract more customers to your business. As a local business in St. Petersburg, managing and responding to these reviews can boost your local SEO, foster customer trust, and increase customer engagement.
---
Mastering Digital Marketing in St. Petersburg, FL
Social Media Marketing: The new word-of-mouth
Social media platforms like Facebook, Instagram, and Twitter have become vital business marketing channels. A solid social media presence allows businesses to reach a larger audience, promote their products and services, and engage with their customers directly.
Content Marketing: Telling Your Brand's Story
Content marketing involves creating and sharing valuable content to attract and engage a clearly defined audience. It can help you build strong customer relationships, enhance your brand reputation, and drive profitable customer action.
---
The St. Petersburg Chamber of Commerce and Digital Opportunities
Networking Events: Fostering Local Collaborations
The St. Petersburg Chamber of Commerce organizes networking events, allowing local businesses to connect and collaborate. These connections can lead to partnerships that significantly benefit your digital marketing strategy.
Education and Training Programs
The St. Petersburg Chamber of Commerce also offers educational programs on various business topics, including digital marketing and SEO. These can be excellent resources for local businesses to upskill and stay updated with industry trends.
---
The St. Pete Chamber of Commerce: A Bridge to Digital Success
Business Consultations & Personalized Digital Marketing Advice
The St. Petersburg Chamber of Commerce offers consultation services to local businesses. Through personalized one-on-one sessions, companies can receive expert guidance on SEO strategies, social media marketing, content creation, and more, enabling them to stay ahead in the competitive online landscape and achieve their growth objectives.
When you partner with a local business alliance like the Tampa Bay Chamber of Commerce, you can connect with other local businesses and learn about digital marketing agencies that you can work with to take your SEO to the next level.
Partnerships for Digital Advancements
The Business Alliance also helps foster partnerships among local businesses, encouraging collaboration and innovation in the digital realm. By working together, companies can tackle digital challenges more effectively.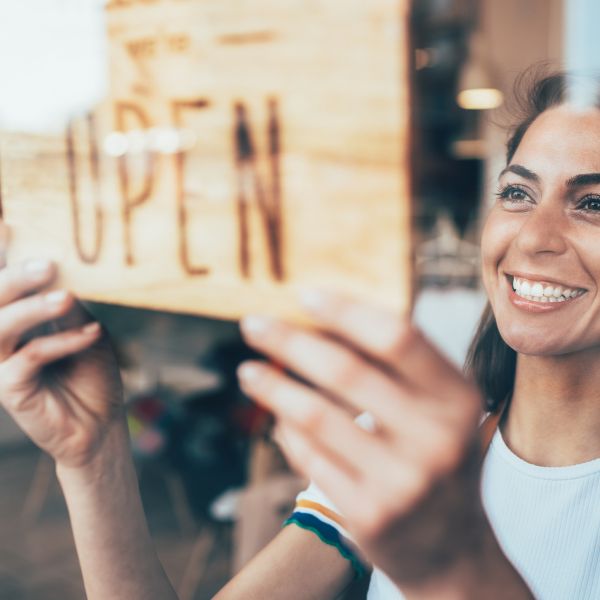 Working with Local SEO and Digital Marketing Agencies in St. Petersburg, FL
What to Look for in a Local SEO Agency
When seeking an SEO agency, looking for one with a proven track record, transparency, and a tailored approach is essential. SEO isn't one-size-fits-all, and a good agency should understand your business and target audience to develop a customized SEO strategy. Digital Results has over 30 years of experience in digital marketing and has worked with companies of all sizes around the globe. Our expert team prides itself in working alongside you to develop digital marketing strategies that produce results.
The Role of Digital Marketing Agencies in St. Petersburg, FL
A digital marketing agency can handle all aspects of your digital marketing strategy, from SEO to social media and email marketing. By hiring a local agency in St. Petersburg, you can leverage their understanding of the local market to maximize your digital marketing efforts.
Future of Local SEO and Digital Marketing in St. Petersburg, FL
Trends in Local SEO
Local SEO is constantly evolving. Some upcoming trends include the increasing importance of online reviews, the growing focus on mobile-friendly websites, and the emphasis on local backlinks. Staying on top of these trends can help your business maintain a strong online presence in St. Petersburg, FL.
Upcoming Digital Marketing Innovations
The future of digital marketing holds exciting possibilities. Businesses have new ways to connect and engage with customers, from voice search SEO and AI-powered automation to immersive technologies like augmented reality (AR) and virtual reality (VR).
---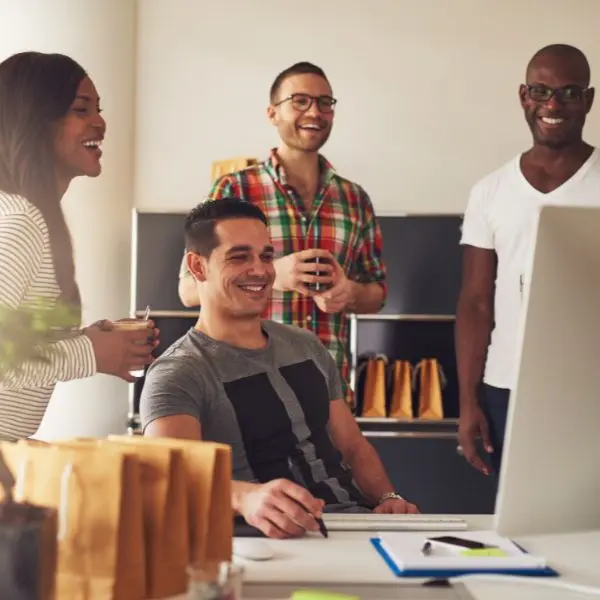 Closing Notes
Local SEO and digital marketing offer opportunities for businesses in St. Petersburg, FL. They are critical tools for modern business success, from enhancing your online visibility to connecting with your audience more effectively. With resources and support from the St. Petersburg Chamber of Commerce and the St. Petersburg Business Alliance, your business can harness the power of these digital strategies for growth and success.
Digital Results would be happy to help you with your digital marketing needs. Get in touch for a free 30-minute consultation—one of our experts will walk through how we can help optimize your search engine optimization (SEO).
---
Ready to Grow Your Search Engine Results?
Let Digital Results assist you in your SEO strategy and help
deliver the search engine results you need.