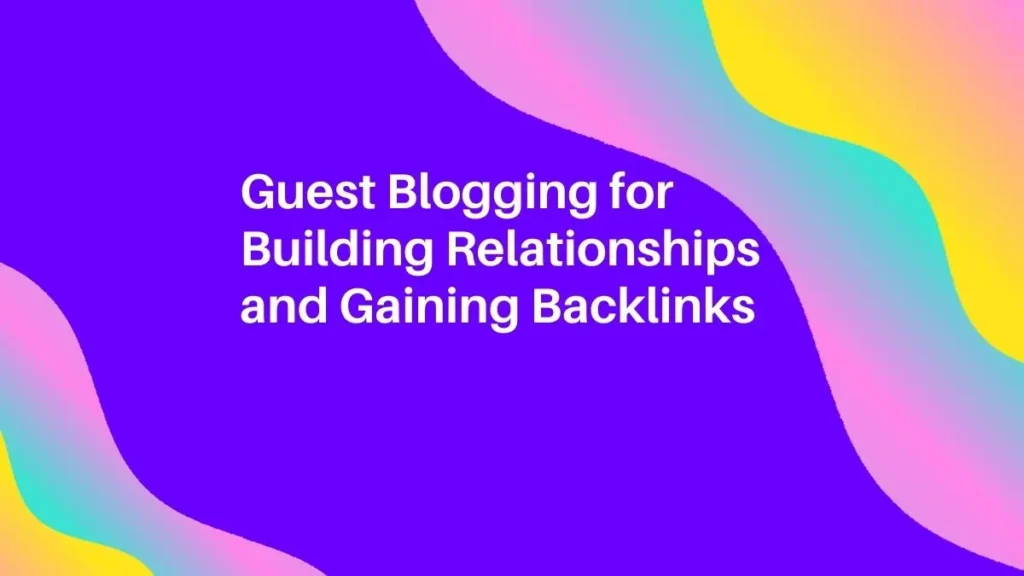 Guest Blogging for Building Relationships and Gaining Backlinks
Online marketers are constantly looking for effective ways to improve their website's SEO rankings. One proven method for boosting your site's visibility is through guest blogging. Not only does it help you to build relationships with other website owners, but it also allows you to gain valuable backlinks to your site.
Why Guest Blogging is Important for SEO
In today's digital age, it's essential to have a solid online presence if you want your business to succeed. Search engine optimization (SEO) is one way to improve online visibility and drive traffic to your site.
Backlinks are a crucial component of SEO and are considered by search engines to be a vote of confidence for your website. When other reputable websites link to your site, search engines see it as an endorsement of your content, which can help improve your rankings.
Guest blogging provides a valuable opportunity to gain backlinks by publishing high-quality content on other websites in your niche. By doing so, you'll gain backlinks and build relationships with other website owners, which can lead to additional opportunities.
---
Identifying the Right Websites for Guest Blogging
Before you start guest blogging, it's essential to find the right websites to target. You want to identify websites relevant to your niche, have a solid online presence, and receive significant traffic.
One way to identify relevant websites is by conducting a Google search for industry-specific keywords, followed by "guest post" or "write for us." This will bring up a list of websites that accept guest posts in your niche.
You can also use tools like Ahrefs, SEMrush, or Moz to identify websites with high domain authority and receive significant traffic. These tools can also help you determine the types of content performing well on those websites, giving you insights into the content you should create for your guest posts.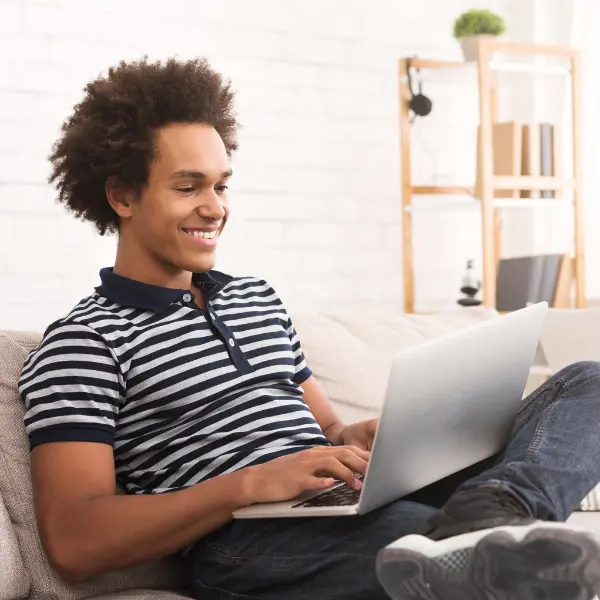 Creating a Compelling Pitch
Once you've identified relevant websites for guest blogging, crafting a compelling pitch to get the website owner's attention is the next step. Your pitch should be concise, to the point, and showcase your expertise in your niche.
Start by introducing yourself and explaining why you're interested in guest blogging on their website. Highlight your expertise in your niche and how your guest post will benefit their readers. Please include a few specific topic ideas that would fit their website well.
Your pitch should also include links to your website and any relevant social media profiles. This will help the website owner to get a sense of who you are and what you do.
Writing High-Quality Content for Guest Blogging
Once your pitch has been accepted, it's time to start writing your guest post. The most important thing to remember when writing a guest post is to create high-quality content to engage and inform the website's audience.
Start by researching the website and its audience to understand the content that performs well. Look for popular topics, trending keywords, and frequently asked questions in your niche.
When writing your guest post, aim to provide value to the website's audience by providing actionable tips, insights, and advice that they can apply to their own lives or businesses. Include relevant images, infographics, or videos to help illustrate your points.
Your guest post should also be well-written and easy to read. Use short paragraphs, bullet points, and subheadings to break up your content and make it more digestible. Be sure to proofread your post for spelling and grammar errors before submitting it to the website owner.
---
Building Relationships with Website Owners
Building relationships with website owners is an essential part of guest blogging. By doing so, you'll increase your chances of getting your guest post published, and you'll also open up opportunities for future collaborations.
Start by engaging with the website owner on social media, commenting on their blog posts, and sharing their content with your audience. Be sure to show genuine interest in their work and offer to help them in any way you can.
You can also write a guest post for them in return, which can strengthen your relationship and demonstrate your willingness to provide value to their audience.
---
Getting Your Guest Post Published
Once you've submitted your guest post, following up with the website owner is essential to ensure it gets published. Be polite and professional in your communications, and provide any additional information or resources they may need.
If your guest post is rejected, don't take it personally. Instead, use your feedback to improve your writing and pitch future guest blogging opportunities.
Measuring the Success of Your Guest Blogging Strategy
It's essential to track the success of your guest blogging strategy to ensure that it's generating the results you want. Start by setting clear goals, such as the number of backlinks you want to gain or the amount of traffic you want to drive to your site.
Use tools like Google Analytics or SEMrush to track the traffic and engagement generated by your guest posts. Be sure also to follow the number of backlinks you've gained and the domain authority of the websites linking back to your site.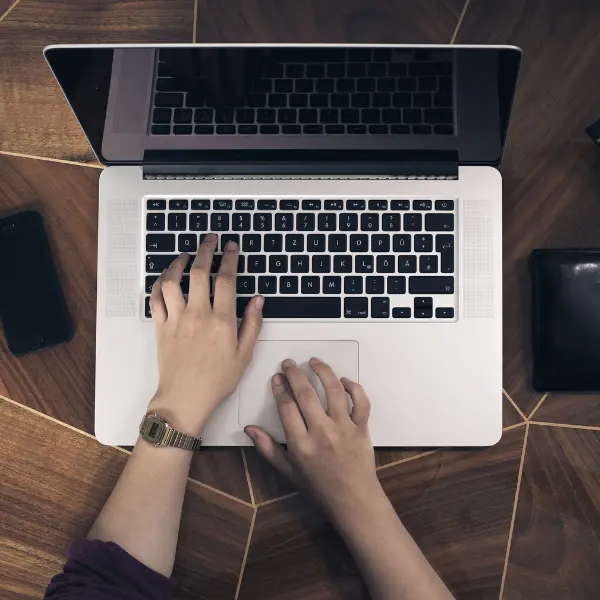 The Future of Guest Blogging
As the digital landscape evolves, guest blogging will likely remain valuable for online marketers. However, staying ahead of the curve is essential to adapting to new trends and technologies.
One emerging trend in guest blogging is the use of video content. Consider creating video guest posts that can be embedded on other websites, providing a more engaging and interactive experience for their audience.
Another trend is using artificial intelligence (AI) in content creation. By leveraging AI tools, you can create high-quality content at scale, making producing guest posts for multiple websites more accessible.
---
---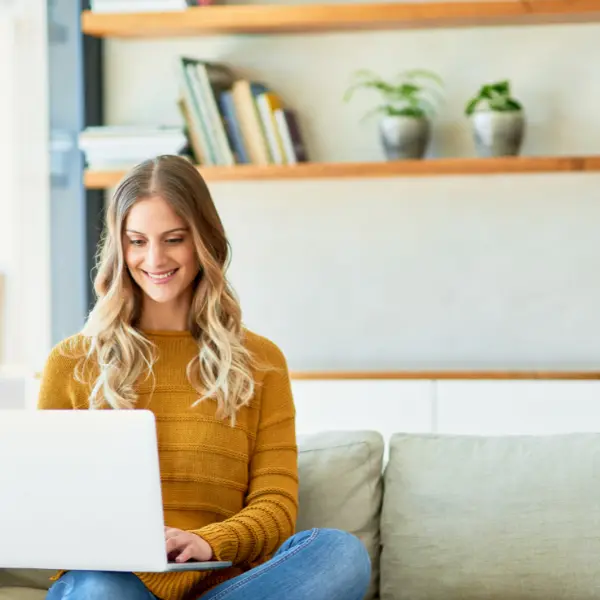 Closing Notes
Guest blogging is an effective way to build relationships with other website owners, gain valuable backlinks to your site, and improve your SEO rankings. You can create a successful guest blogging strategy that generates results by identifying relevant websites, crafting compelling pitches, writing high-quality content, and building relationships with website owners.
Remember to track the success of your strategy and stay ahead of the curve by adapting to new trends and technologies. With these tips, you'll be well on your way to guest blogging success.
Digital Results is happy to help with your digital marketing needs. Get in touch for a free 30-minute consultation—one of our experts will walk through how we can help optimize your search engine optimization (SEO).
---
Ready to Grow Your Search Engine Results?
Let Digital Results assist you in your SEO strategy and help
deliver the search engine results you need.