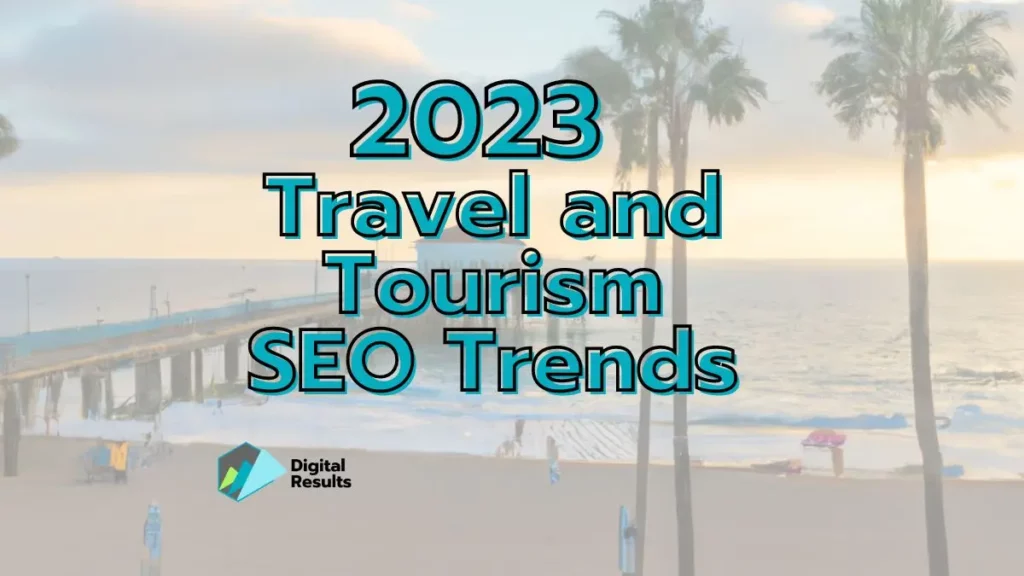 2023 Travel and Tourism SEO Trends
---
One of the best parts about working for a digital marketing agency is the broad groups of industries we get to work with. Our team constantly works to stay at the forefront of tourism SEO by keeping apprised of changes not only with search engines but also within the travel industry research and consultation groups, keeping our agency knowledgeable about changes in SEO and with travel and tourism organizations. The travel and tourism industry has constantly evolved with changing technology and travel paradigms over the past few years. This article will discuss some upcoming trends our team sees in search engine optimization (SEO) for the travel and tourism industries in 2023.
As travel and tourism SEO marketers, we all want to be one step ahead of our competitors. Therefore, we always want to know the next big thing and how to leverage the latest update to our advantage. This guide will allow you to stay ahead of your competition by providing 5 trends you need to start thinking about and incorporating into your destination's SEO strategy.
Top 5 SEO Tactics for Travel and Tourism Websites in 2023
1. Increase Focus on Zero-Click Search Content
When was the last time you went on a vacation because you Googled a destination or company and clicked on the first result? Chances are, it's been a while. However, if you think back to how long it took to find that site, it probably wasn't a matter of just clicking on the first link. More than likely, you did some research first. For example, you wanted more information about your travel destination before booking your trip.
As travel and tourism companies begin to prepare for the next decade, what will be their most significant challenges, and how can they get ahead of the curve? How can their digital marketing strategies adapt to the changes in the search landscape? To put it simply – zero-click searches. Zero-click searches are when a user inputs an inquiry about a destination in Google. Rather than clicking on one of the blue organic links, they get the information delivered to them in the actual SERP.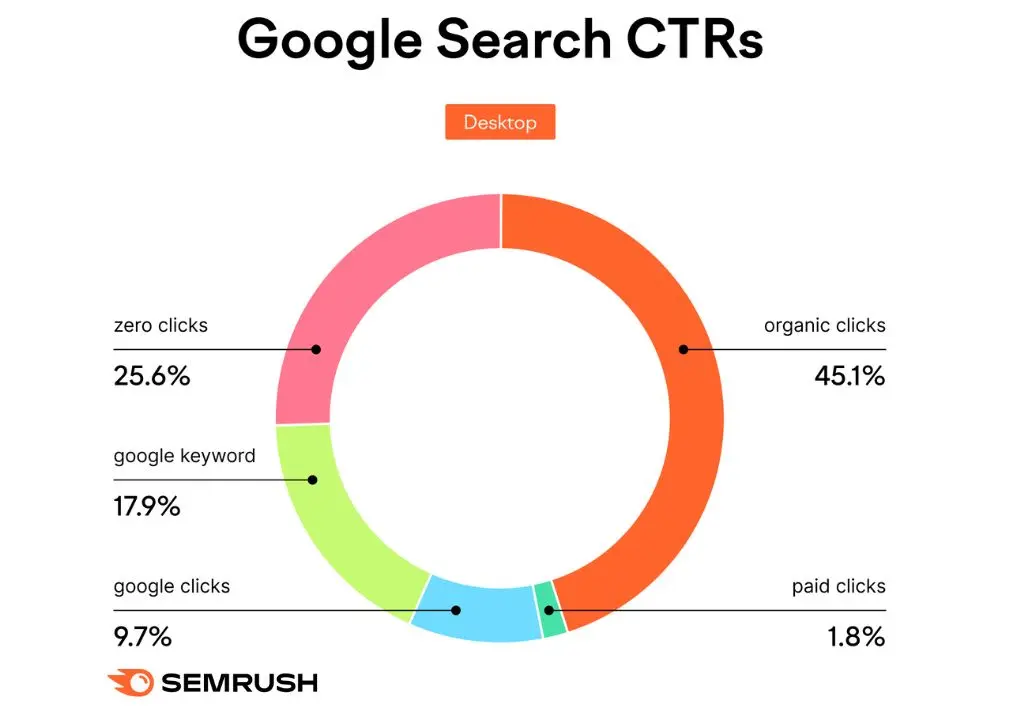 When users get this type of information, it is considered a zero-click since they do not need to visit your website for the answer. Some now call Google an "Answer Engine" because so many answers to Google questions are actually given on the page, whether they are presented as Knowledge Panels, Local Packs, or other types of featured content. This is a considerable shift in how we do SEO and content marketing because we need to be more than just a destination for users – we also need to give them information so they don't have to click through on our site. Remember, we want them in our destination, not just our website.
2. Content that Drives the Right Kind of Site Traffic
We must understand what types of content drive conversions for our audiences. No two destination audiences are the same, so testing and audience research must be part of the focus in this area. Focusing on how we achieve conversions on the website can assist us in creating the correct type of content and channels. This process is vital for all organizations and essential for travel and tourism. Ultimately, this means creating content and landing pages that create a valuable connection between your target users' needs and your destination's stakeholders. And where can you get ideas for better and more effective content? Easy; from your SEO competitors.
See, Google has already decided that the content your competitors are creating is valuable to users. So if you can create similar or better content than what they have, you have a great chance of ranking higher in search results. Here's what you need to know. First, your competitors' content can be a goldmine to find out what works with your audience and what doesn't. Take note of the topics that seem to resonate with them and see if there are any patterns or similarities in how they write these pieces. If so, then why not try imitating their content and make yours even better?
In recent years, the travel and tourism industry has seen a shift in how people research their trips. Travelers are no longer using traditional online search engines as they used to when researching their next vacation. Google has seen a significant decline in the number of searches regarding general travel topics and hotels and airline tickets. Because of this shift, travel sites are seeing increased activity in social network referrals, especially from YouTube. This trend is expected to continue for the foreseeable future, so travel businesses must understand how to optimize their content marketing strategy for these channels. This presents a unique opportunity for travel businesses to reach new audiences and authentically engage with them.
3. Adding and Improving Travel Site Schema Markup and Structured Data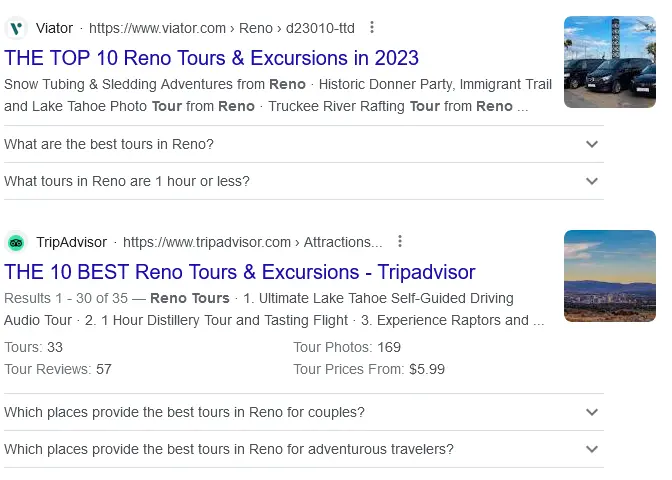 There are many things to do if you want to stay up to date with SEO in the travel and tourism industry. But, if you're looking for one of the top things to focus on, then this is it. There's no doubt that structured data, schema markup, and JSON-LD are all crucial factors when it comes to your website ranking better in search results.
Destination websites need to include schema and structured data on their pages to increase their visibility in the SERPs. Most destination sites can leverage this additional real estate to their advantage and gain more visibility for the top organic results that appear directly under the title of their search engine result pages (SERPs). Schema markup allows search engines to process the data you display on your page, which in turn causes your site to rank higher due to better visibility and more information. Travel sites are at a disadvantage if they are not marking up their businesses with schema because there are many different types of signals that Google uses to determine if a website is helpful, credible, and reputable.
4. Maximizing In-Market and Local Search Results
Local SEO is a must for any destination-focused business. In 2023, the Local Search Association published a report that indicated people used search engines primarily to find local information about activities, dining, and services. When working on content, the focus can not only be on getting those into the bottom part of a sales funnel but also thinking of how visitors will use content once they are in-market. In addition to the Local Search Association report, Google has also published data that indicates that in-market searches are on the rise. The report also shows that in-market searches have increased by 25% over the past year (based on a sample size of 1.5 billion). The content should focus on providing the visitor with what they need to make a decision. Your site needs to ensure that visitors have easy access to make their trip more enjoyable during the trip and plan it. This is why it's essential to create both short-form and long-form content.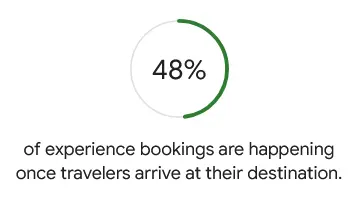 5. Using Google's E-E-A-T to Our Advantage
Google recently shared some new changes to the Google Search quality rater guidelines that are now more heavily influenced by first-hand experience than ever before. In addition, Google has revised its original E-A-T model, adding 'experience' to the acronym to create the new Google E-E-A-T model.
When we think about SEO, we often jump straight to keywords, rankings, and link-building strategies. All these are essential factors to consider, but there is something more important going to be in play for those sites who want to stay ahead of the competition, and that is Experience. We're talking about Experience in terms of how the site experience feels from a visitor's perspective and the position their Google experience plays into website quality.
We always say that when writing or adding content to a webpage, you are writing for two audiences, the first being Google and secondarily the end user. Fortunately, the two audiences are becoming more similar as Google adds more about page experience to its core algorithm.
How SEO Can Benefit DMO and DMMO Websites
We hope this post will help you make the right decisions to ensure that your DMO or DMMO website is providing positive experiences for your audience. By understanding the trends in today's SEO world, and what features you need to consider when working with a travel and tourism website, you can set out on a path of growth that will greatly benefit your destination. We understand that SEO is not easy, nor should it be. It takes time and effort to build a site that will not only rank well but also provide a positive user experience for the end user. However, we hope that this post has given you some insight into what is essential in today's world of travel and tourism SEO.
Ready to Grow Your Search Engine Results?
Let Digital Results assist you in your SEO strategy and help
deliver the search engine results you need.