Several SEO chrome extensions can help you monitor and optimize your SEO. These can make your life easier by providing you with essential SEO data right within the Google Chrome user interface. Unfortunately, so many SEO extensions are available that it can take time to decide which ones are worthy of your time. That's why we've compiled our own list of what we believe to be 6 of the Best SEO Chrome extensions.
Search Engine Optimization (SEO) is a crucial aspect of digital marketing. Keeping track of all the metrics and tools needed to improve a website's search engine ranking can be overwhelming. Luckily, various SEO Chrome extensions are available to help make the process easier.
In this article, we'll explore some of the most effective SEO Chrome extensions out there. These extensions can help improve your website's SEO and provide additional functionality not available in other browser extensions.
5 of the Best SEO Chrome Extensions
Meta SEO Inspector
The first extension we'll discuss is the Meta SEO Inspector. This extension is a must-have for any website owner or digital marketer. It lets users quickly check for technical SEO issues on a webpage, including meta tags, alt text, and broken links.
It's also a great place to get information on the page's social shares, Google searches, and contact email addresses, which can be incredibly useful for link-building and outreach.
SEO Minion
Another great extension for technical SEO is the SEO Minion. This extension offers a variety of tools, including a broken link checker, a hreflang tag checker, and a redirect checker. It also allows users to check for missing alt text and view the page's source code.
Additionally, it offers an "SEO Search Simulator" feature that allows you to see how your web page could appear in Google search results.
SEOquake
For those looking for a free SEO extension for Chrome, the SEOquake extension is a great option. This extension provides a variety of SEO metrics, including page rank, domain authority, and backlinks. It also allows users to compare metrics between multiple pages and export data for further analysis.
Additionally, it has an "SEO-toolbar" feature that allows you to quickly check metrics for any webpage you're viewing.
SEO Checker
Another great chrome extension for SEO analysis is the SEO Checker extension. This extension analyzes a web page's SEO, including a breakdown of the page's headings, images, and links. It also provides a score for the page's overall SEO and suggests areas for improvement. It also has an "SEO Audit" feature, which allows you to analyze the entire website in-depth.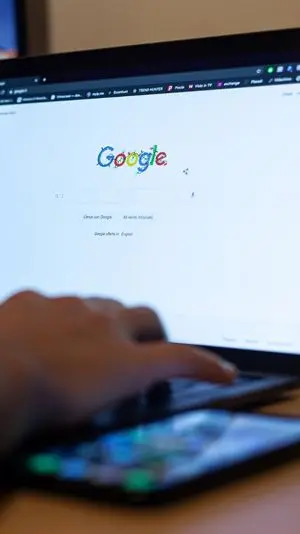 Google Analytics
Finally, the Google Analytics extension for Chrome is an essential tool for any website owner. This extension lets you quickly view your website's analytics data, including pageviews, bounce rate, and average time on page. It also allows you to track specific metrics, such as conversions and e-commerce data. Not only that, but it has a "real-time" feature, enabling you to see live data for your website.
As you already know, SEO can be daunting, but with the right tools, it can be made much more manageable. The extensions discussed in this article are a great starting point for anyone looking to improve their website's SEO.
With SEO extensions, you can perform technical SEO, meta-tag optimization, and analytics to help boost your website's search ranking. If you're a website owner or a digital marketer, these extensions will make your SEO efforts more effective and efficient.
Top SEO FAQs and Questions
Welcome to the Digital Results guide to the top SEO FAQs and questions. We will provide you with valuable insights and tips to optimize your website and boost your online visibility. Whether you're a beginner or an experienced marketer, these guides will help you understand SEO and address some of the most common questions and concerns.
Ready to Grow Your Search Engine Results?
Let Digital Results assist you in your SEO strategy and help
deliver the search engine results you need.