SEO is one of small businesses' most popular and effective digital marketing strategies. Millions of websites use SEO to attract potential customers. If you are a small business owner struggling to increase your sales and drive more leads or sales, consider implementing SEO techniques on your website.
Small businesses must invest in digital marketing to stay competitive in today's digital age. One aspect of digital marketing that many small business owners consider is search engine optimization (SEO). But with so many options available, it can be challenging to determine whether investing in SEO is the best decision for a small business.
Does SEO Work for Small Businesses?
The question of whether SEO is worth it for small businesses is a valid one. After all, SEO can be a significant investment, and small business owners must strategically allocate their resources. However, the answer is a resounding yes – SEO is still worth it for small businesses.
One of the main reasons why SEO is still worth it for small businesses is that it can drive organic traffic to their website.
Organic search results are the unpaid, non-promoted results that appear when a user searches on a search engine. By investing in SEO, small businesses can improve their visibility in these organic search results, leading to more traffic and, ultimately, more conversions.
Another reason SEO is still worth it for small businesses is that it can help them reach potential customers in their local area. Local SEO is a specialized form of SEO that focuses on optimizing a website for local search results. This can be especially valuable for small businesses as it can help them reach customers in their immediate vicinity.
Of course, SEO is not the only digital marketing strategy available to small businesses. Many small business owners also consider investing in pay-per-click (PPC) advertising, such as Google Ads. However, while PPC advertising can effectively drive traffic to a website, it is not a long-term solution. Once a business stops paying for PPC ads, the traffic to its website will also stop.
In contrast, SEO efforts can continue to drive traffic to a website even after the initial investment has been made.
Best SEO Practices for Small Businesses
When it comes to the best SEO for small businesses, there is no one-size-fits-all answer. The most effective SEO strategy will depend on the specific needs and goals of the company. However, a few key elements should be included in any small business SEO strategy.
First, small businesses should ensure that their website is optimized for search engines. This includes things like ensuring that all pages have unique, relevant titles and meta descriptions, as well as including keywords throughout the website's content.
Second, small businesses should focus on building quality backlinks. Backlinks are links from other websites that point to a business's website. Search engines view these links as a sign of the website's authority and relevance. As a result, having a strong backlink profile can help to improve a website's visibility in search results.
Third, small businesses should optimize their website for local search. This includes things like including the business's address and phone number on the website and creating local business listings on directories like Google My Business.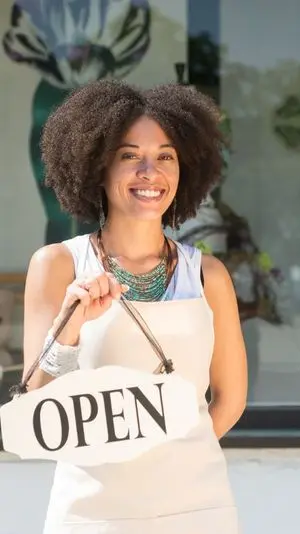 The Value of SEO
The value of SEO for small businesses lies in its ability to drive organic traffic to their website, which can lead to increased conversions and revenue. Investing in SEO can also help small businesses to reach potential customers in their local area, which can be especially valuable for companies that rely on foot traffic.
While it's true that SEO is an investment, it can be a worthwhile one for small businesses. By investing in SEO, small businesses can improve their visibility in search results, drive more traffic to their website, and ultimately increase their revenue.
Is SEO Dead?
This question has been circulating in the digital marketing industry for some time now. The short answer is no; SEO is not dead. However, the way we use search engines and the way search engines rank websites have changed over time, so the way we approach SEO has also had to adapt.
Gone are the days when keyword stuffing and manipulation of backlinks were the keys to achieving high rankings. Today, search engines use complex algorithms to determine the relevance and authority of a website, taking into account factors such as user experience, mobile optimization, and social signals. As a result, SEO has become more about creating high-quality, relevant content and building a solid online presence rather than simply trying to game the system.
Another reason some may believe SEO is dead is the rise of other digital marketing channels, such as social media and PPC advertising. While these channels can effectively drive traffic and conversions, they should be seen as something other than a replacement for SEO. Incorporating SEO into a comprehensive digital marketing strategy can amplify the impact of different channels and increase the overall ROI.
It's also important to note that SEO is not a one-time investment. It's a continuous process that requires ongoing efforts to maintain and improve rankings. This includes regularly creating high-quality content, monitoring and adjusting for algorithm updates, and staying on top of industry trends.
So, all in all, SEO is not dead and is still worth it. While how we approach SEO has changed over time, it remains a valuable and necessary component of any digital marketing strategy. Businesses that invest in SEO will see the benefits of increased visibility, traffic, and conversions. Business owners must stay on top of the ever-changing SEO landscape and adapt their strategies accordingly.
Top SEO FAQs and Questions
Welcome to the Digital Results guide to the top SEO FAQs and questions. We will provide you with valuable insights and tips to optimize your website and boost your online visibility. Whether you're a beginner or an experienced marketer, these guides will help you understand SEO and address some of the most common questions and concerns.
Ready to Grow Your Search Engine Results?
Let Digital Results assist you in your SEO strategy and help
deliver the search engine results you need.