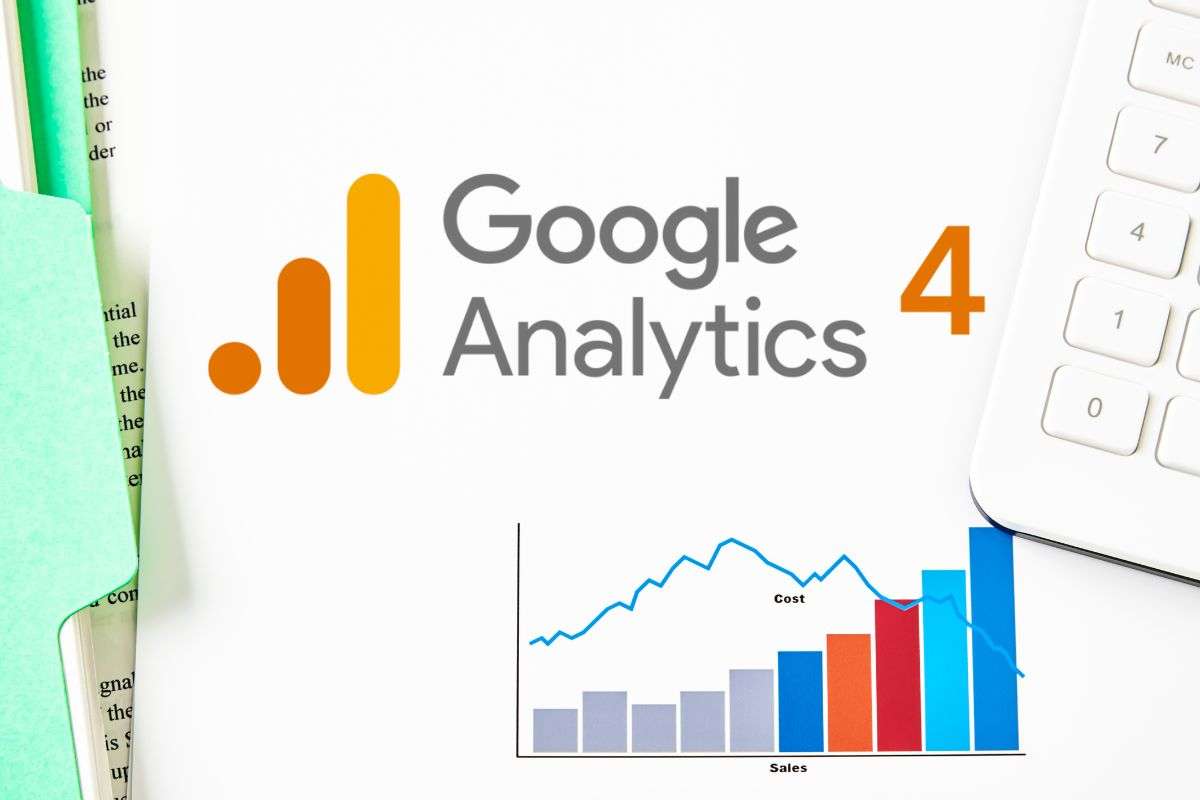 24 Days of GA4 Memes
With Universal Analytics riding off into the sunset (at least for non-360 members), the dawn of Google Analytics 4 is here. There is certainly a lot to learn regarding GA4, everything from tracking new data, everything is an event, and scrambling to "compare apples to oranges" for upcoming quarterly reports. As we embark on this shared journey into the new age of data analytics, we at Digital Results have put together a month of memes to enjoy.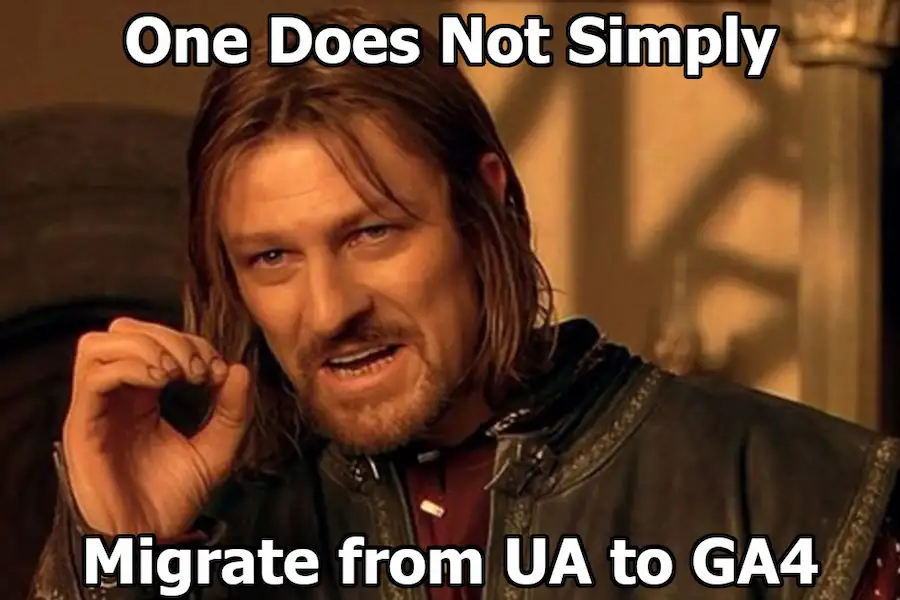 Migrating from UA to GA4
We have been bombarded with messages to migrate from Universal Analytics to Google Analytics 4 for quite some time. However, switching from one to the other was not always as simple as initially thought. It required all new setup and implementation.
---
Not Sure About GA4 Data
With new forms of data tracking, even seemingly similar events can show different numbers. Sometimes, the increase in GA4 can be due to a more thorough implementation on the website compared to Universal Analytics.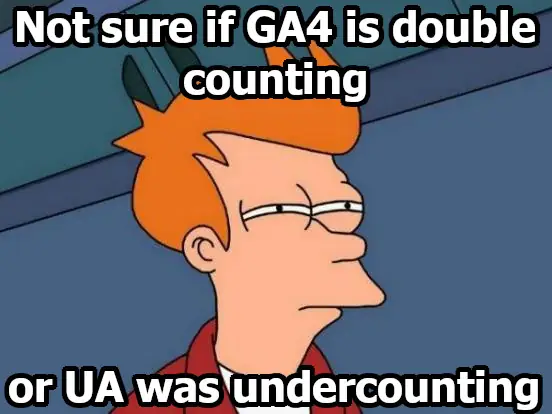 ---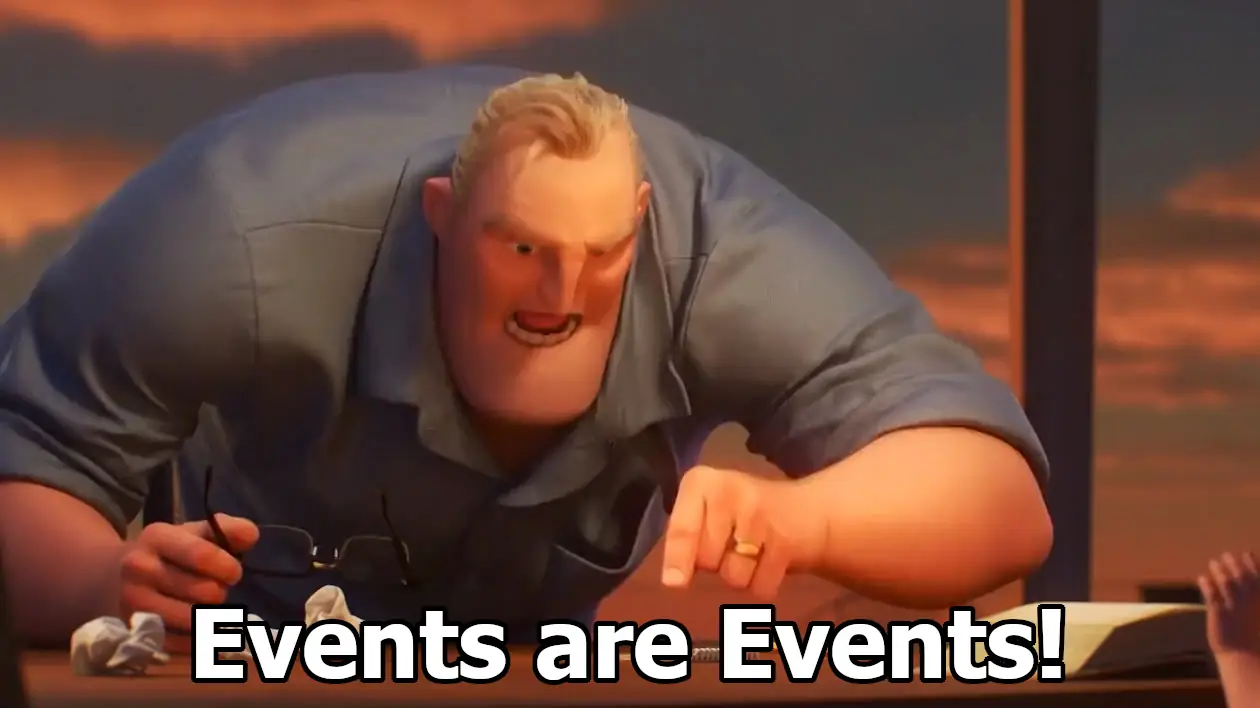 New Events
One of the most significant changes from UA to GA4 is what events represent. In Universal Analytics, events had a Category, Action, and Label, as well as a hit type. In Google Analytics 4, all actions are events and are usually distinguished simply by name.
---
GA4 Data Lengths
Unlike in Universal Analytics, data in GA4 can only be saved for up to 14 months. However, the default is set to only store data for 2 months, so make sure you make the change immediately!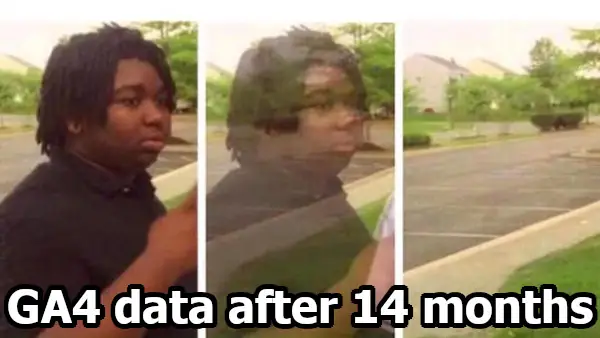 ---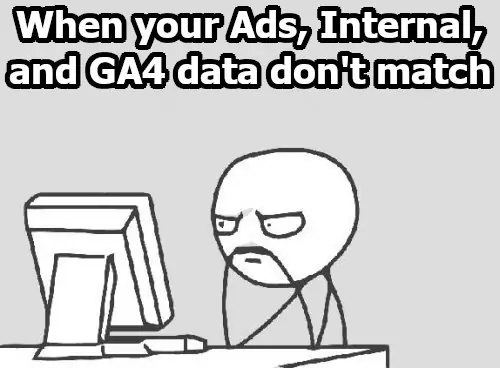 GA4 Data vs. UA Data
As with any new software, getting it to work correctly takes some time. Making sure GA4 data matches up with all your other data tracking may take even longer. Where have you been seeing mismatches in your analytics data?
---
KPI Differences in GA4
For many of us, the first few weeks of July is quarterly report season. The struggle now is comparing KPI data from Universal Analytics to GA4, both for the current fiscal year but also for setting goals in the upcoming one.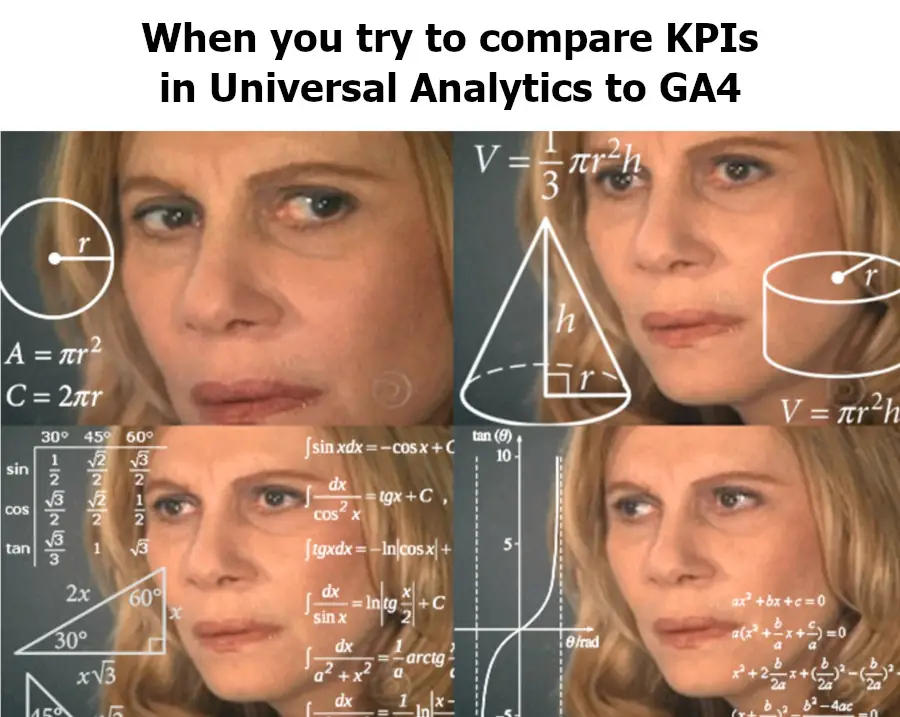 ---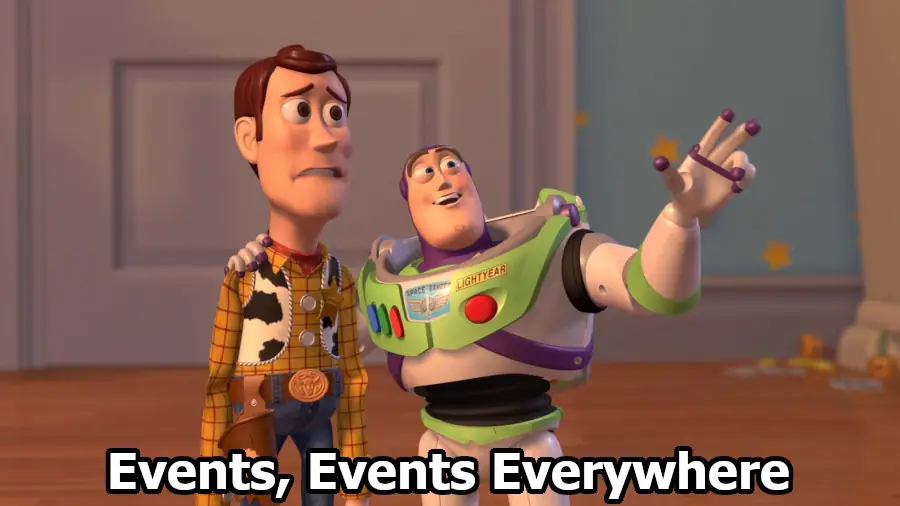 GA4 Events Everywhere
Everything being an event certainly takes some getting used to. Especially finding which reports you can use to see different events.
---
Correctly Implementing GA4
For some, it's been smooth sailing with transitioning from UA to GA4. For others, a struggle. We'll all get there eventually.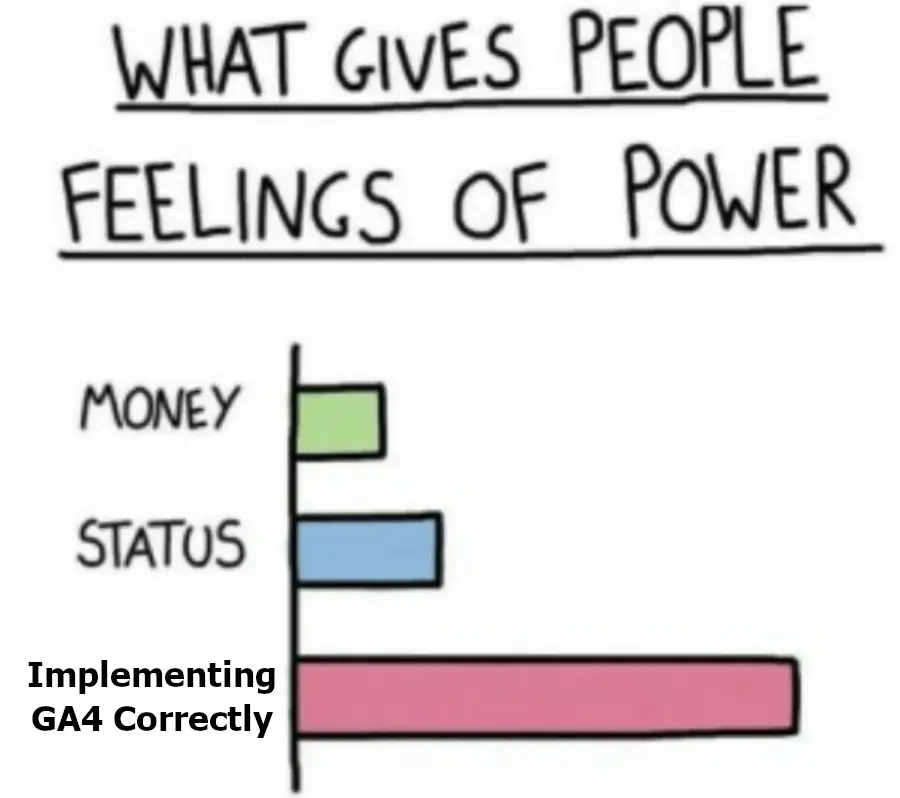 ---

Differences in UA vs. GA4
Getting numbers to line up, even on the most basic metrics, will take time. Most reporting is seeing quite a bit of variance in reporting from UA to GA4, with some KPIs going up while others have gone down. Hopefully, the variance stays consistent.
---
Is Universal Analytics Still Collecting Data?
Google changed its terminology to "start" shutting down Universal Analytics on July 1, 2023. As a result, some data is still being collected after the shutdown date. Now is a good time to check if your accounts linked to Google Analytics are double counting from UA and GA4 for July.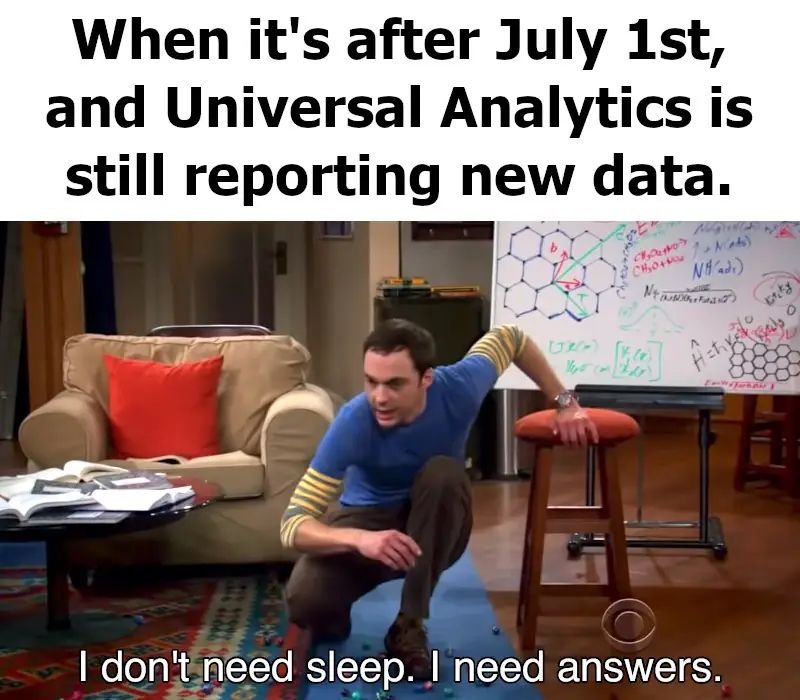 ---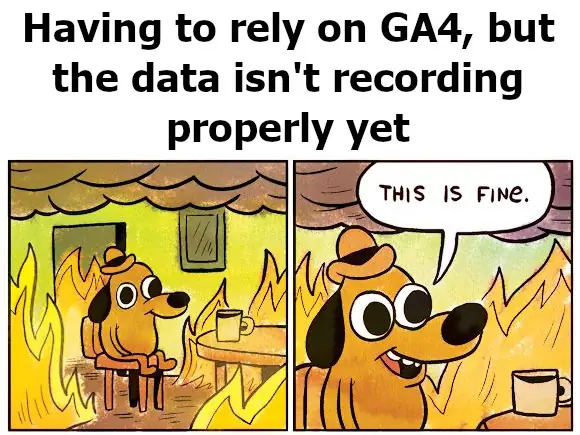 GA4 Not Recording Properly
Will it impact this month's reporting? Yes. Will it impact next year's comparison for year-over-year numbers? Yes. Is it the end of the world? No (at least hopefully not).
---
Do 360 Members Need to Switch to GA4?
If your company has 360, now is a great time to ensure your GA4 is up and running. This ensures it is collecting properly and gives you ample time to observe the variance in metrics to prepare your KPIs for the upcoming fiscal year.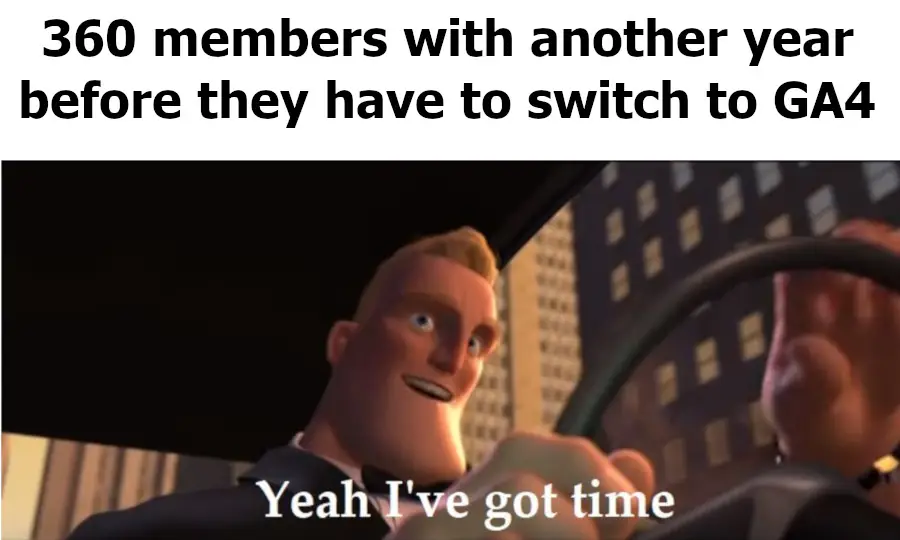 ---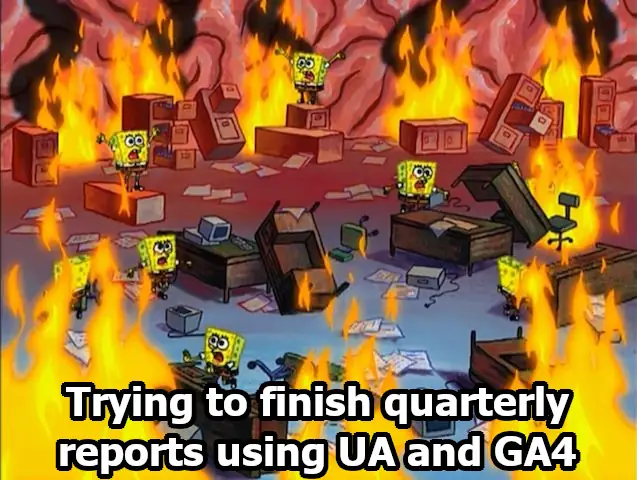 Quarterly Reporting Using UA & GA4
The GA4 rollout also coincides with quarterly reporting. As a result, I know I personally have been constantly switching back and forth between Universal Analytics and GA4 to gather this quarter's numbers.
---
GA4 Data After 14 Months
Another reminder to set your data retention in GA4 to 14 months, instead of the default 2 months. Also, now would be a good time to make sure you have a way to store and access your data beyond 14 months, which will be necessary for doing year-over-year quarterly reports.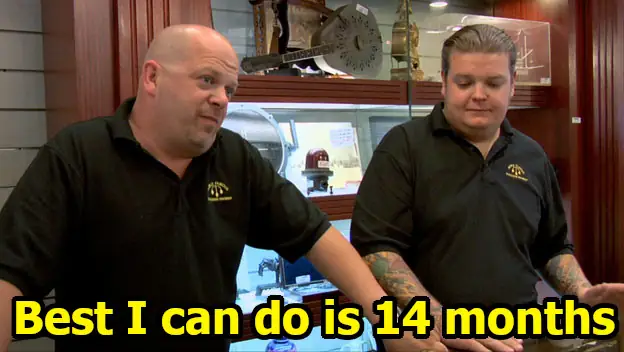 ---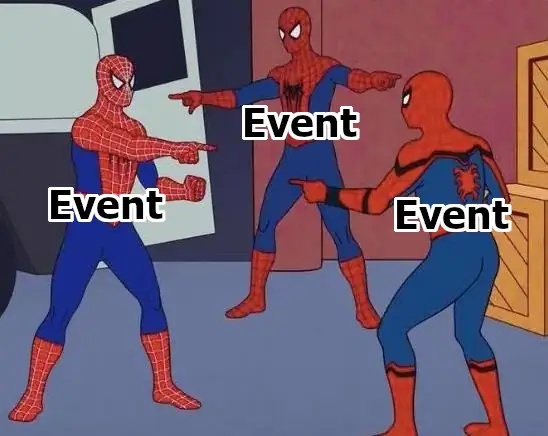 Everything is an Event
This is how it feels while trying to run reports and read data in GA4. With everything being events, it is important that each event is labeled correctly and accurately describes what it is recording.
---
Do I Have to Switch to GA4?
Everyone must start switching to GA4 (unless you have 360). If we were given the choice, many would have decided to stay on Universal Analytics instead of switching to Google Analytics 4. However, as Google has shown with other products in the past, GA4 could develop into a robust reporting tool with a better user interface (we hope).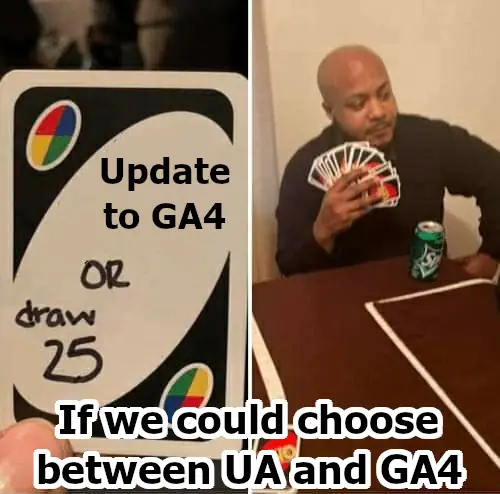 ---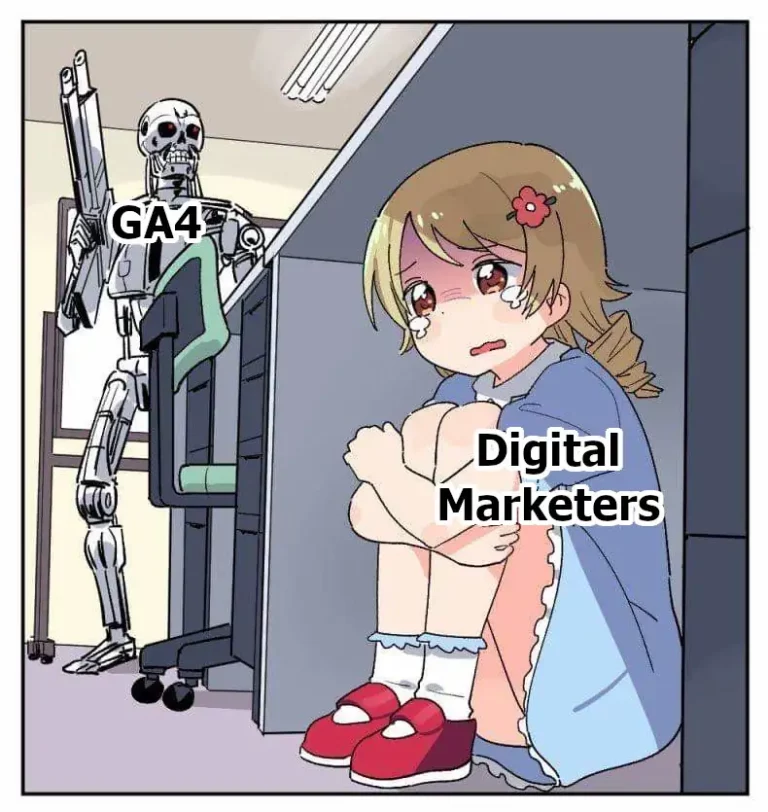 Digital Marketing & GA4
GA4 is here, whether we like it or not. It will certainly take time to unlearn all the old habits from Universal Analytics and start learning where everything is in GA4.
---
Learning GA4
You can't rush inspiration, but looming monthly and quarterly reports can create that spark. What are some of the best ways you have learned Google Analytics 4?

---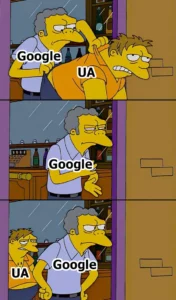 Is Universal Analytics Still Collecting Data?
It appears (as of writing this post) that some parts of Universal Analytics are still reporting data beyond the initial July 1st shutdown. Do not rely on this, though, and make sure your GA4 is up and working properly.
---
Universal Analytics Warning
For those of us who have been logging into Universal Analytics regularly, this warning has been a constant reminder (or nuisance). Especially when all we are trying to do is prepare monthly and quarterly reports for July.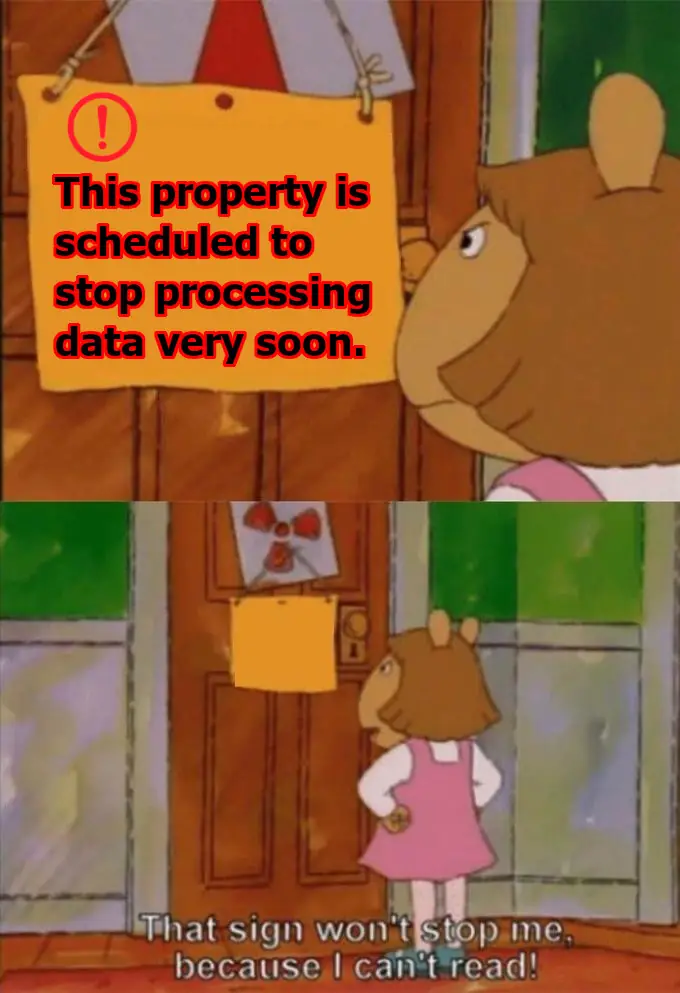 ---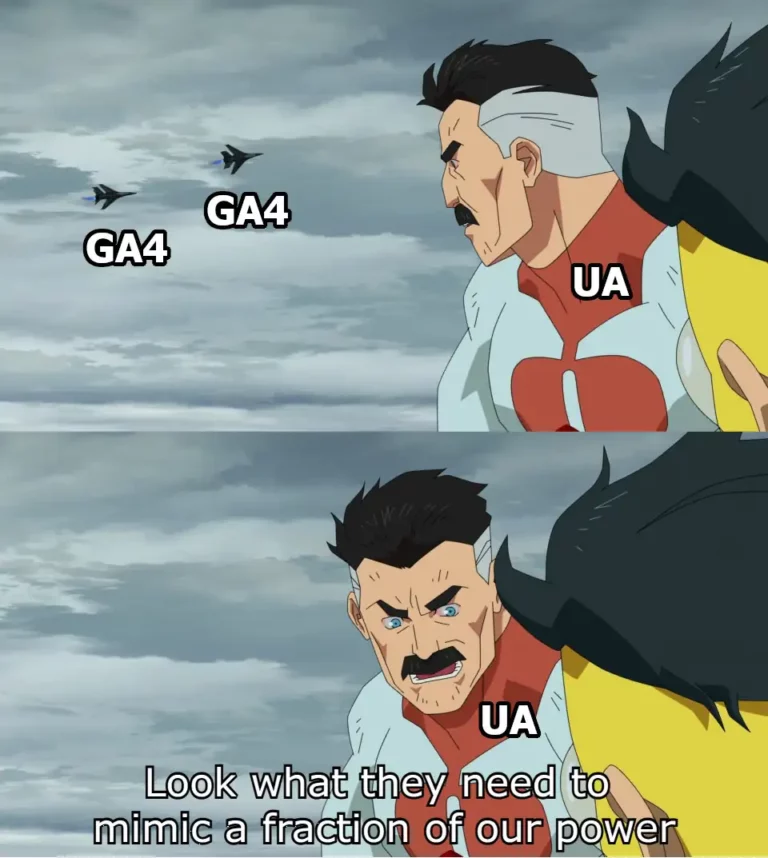 Is Universal Analytics or GA4 more powerful?
Sure, there is a lot of data filtering that Universal Analytics allows you to do that GA4 has not implemented yet. Given time, we should be able to replicate many of the saved reports we had in UA. For now, it's trial and error.
---
UA 360 vs. GA4
It sure seems like those who have 360 are going to have a much easier time of things for the next year. If this is you, don't slack on implementing GA4. Not only will it help to have something to compare to during next year's reporting, but it can also help identify data collection gaps within your current Universal Analytics implementation.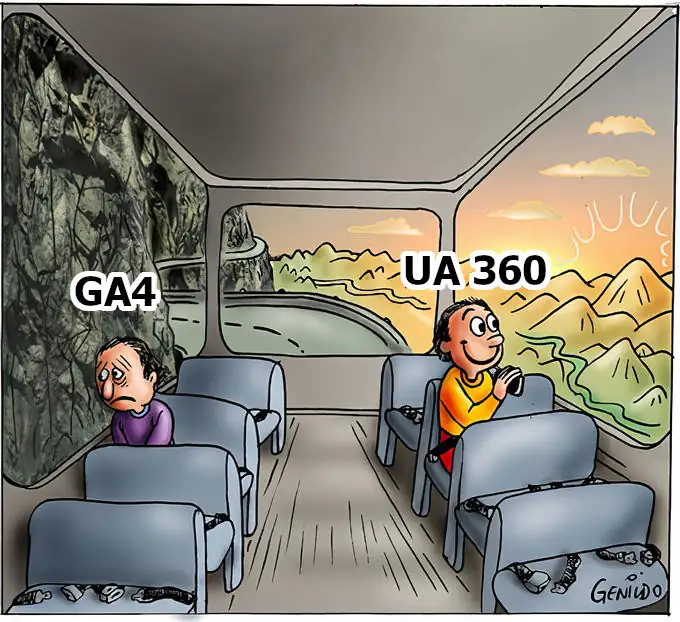 ---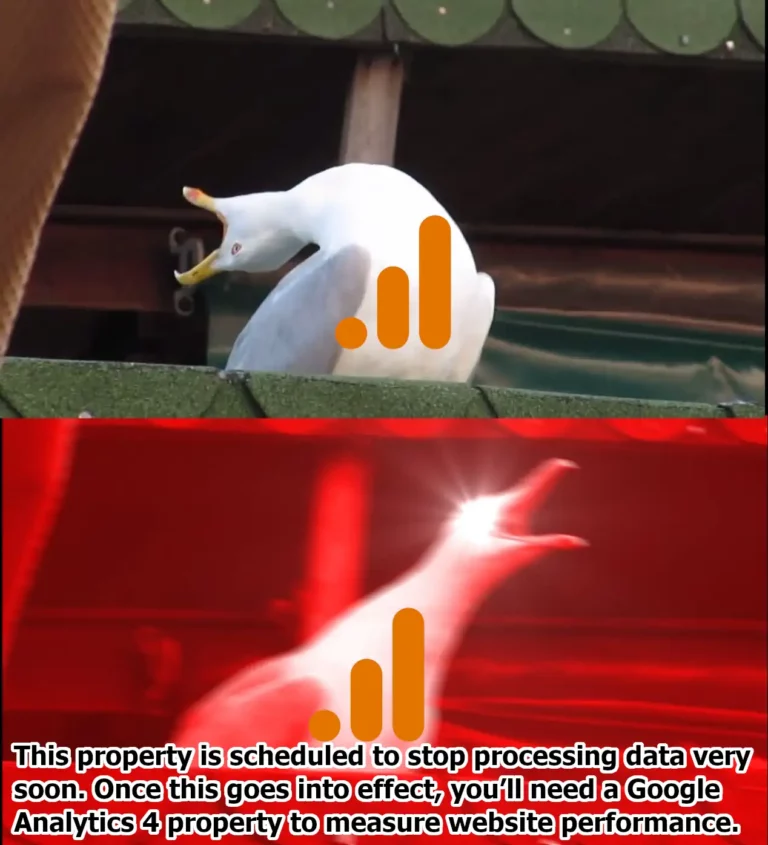 Universal Analytics Stop Processing Data
This warning, and a similar warning prior to July 1st, caused a lot of confusion around the transition from UA to GA4. Even sites that were reporting properly in GA4 were getting notifications that they were not fully set up.
---
If GA4 Could Talk
Unintentionally continuing with the seagull memes. If your GA4 data collection could talk, this is probably what it would sound like.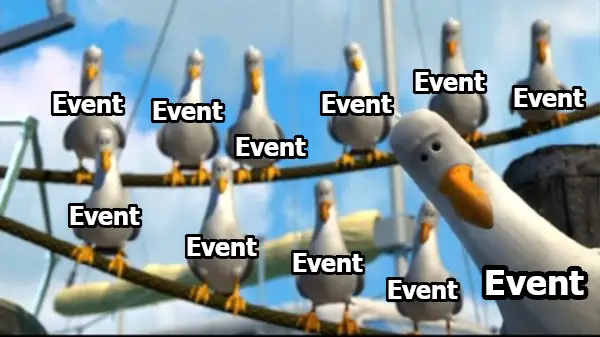 ---
Check back each day for the month of July for more GA4 memes!
Ready to Grow Your Search Engine Results?
Let Digital Results assist you in your SEO strategy and help
deliver the search engine results you need.