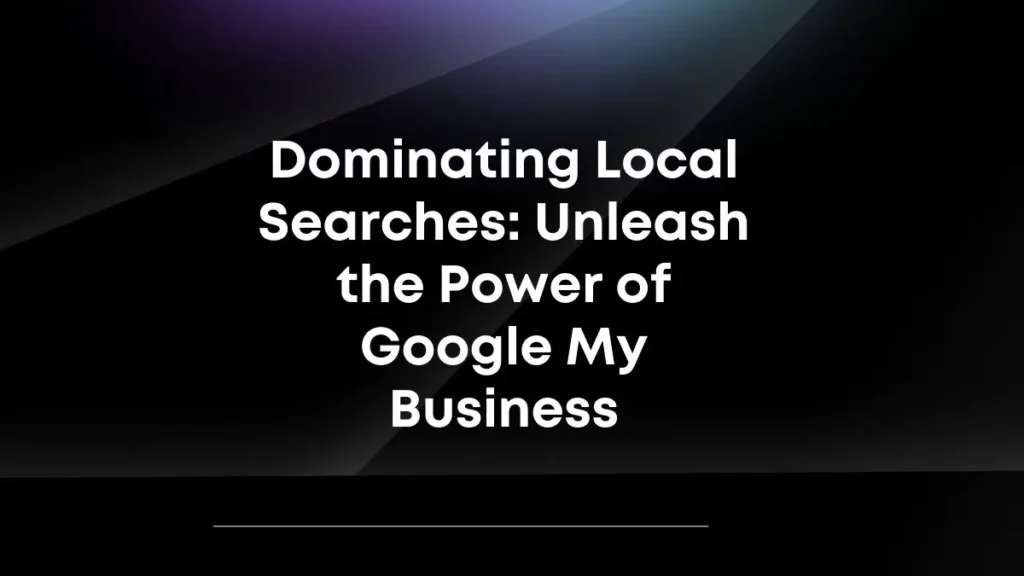 Dominating Local Searches: Unleash the Power of Google My Business

In today's highly competitive digital landscape, appearing in local search results is crucial for businesses of all sizes. Local searches are performed by individuals seeking products, services, or information within a specific geographic area. To effectively manage your business information and dominate local searches, there is one tool you need to pay attention to: Google My Business.
Understanding Google My Business
Google My Business is a robust platform that allows businesses to manage their online presence on Google, the world's most popular search engine. It provides a range of features and functionalities that help you control how your business appears in Google search results, Google Maps, and even Google's local pack. This primary section showcases local businesses for relevant search queries.
---
Setting Up Your Google My Business Account
To get started with Google My Business, you need a Google account. Creating an account is quick and easy if you don't have one already. Once you have your Google account, access the Google My Business dashboard and follow the simple steps to verify your business. Verification ensures that you are the legitimate owner or representative of the company.
Optimizing Business Information
Optimizing your business information is essential to make the most of Google My Business. Start by choosing the most accurate and relevant business category. Next, craft an appealing business description that captures the essence of your products or services. High-quality photos and videos that showcase your business can significantly impact your online presence. Next, provide accurate contact information, including your phone number, address, and website. Finally, remember to set your business hours and update them for special occasions or holidays.
---
Showcasing Your Products and Services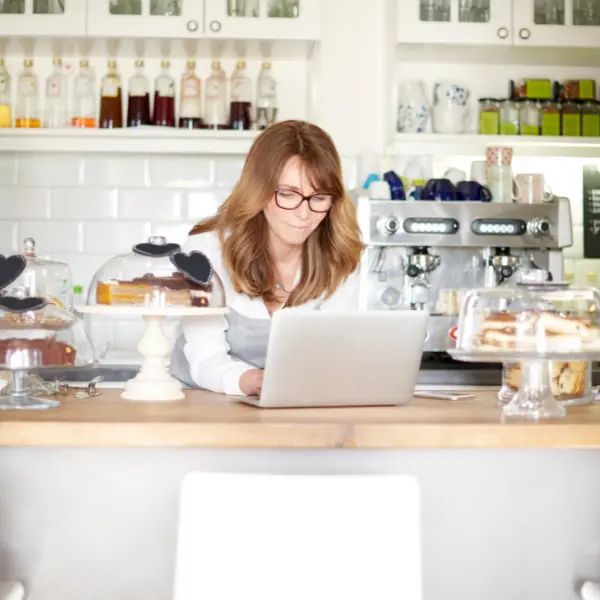 A key aspect of managing your business information on Google My Business is effectively showcasing your products and services. Highlight your key offerings and create compelling descriptions for each. Utilize attributes and labels to provide additional details about your products or services. Additionally, encourage your satisfied customers to leave positive reviews and ratings. These reviews can influence potential customers and boost your credibility in local search results.
Maximizing Local Visibility
Appearing at the top of local search results requires maximizing your local visibility. Start by understanding the importance of local search rankings and how they impact your business. Next, optimize for local SEO by incorporating relevant keywords, optimizing your website's meta tags, and ensuring your website is mobile-friendly. Next, enhancing your presence on Google Maps by providing accurate location information and encouraging customer reviews can significantly improve your visibility. Finally, utilize Google Posts—an often-underutilized feature—to share updates, offers, and engaging content with your audience.
---
Managing Customer Interactions
Google My Business offers several features to manage customer interactions effectively. First, enable messaging and reviews to allow customers to communicate with you directly and leave feedback. Respond promptly to customer reviews, both positive and negative, to demonstrate your commitment to customer satisfaction. Finally, utilize the Q&A feature to address frequently asked questions and provide helpful responses. Effective management of customer interactions can build trust and encourage potential customers to choose your business.
Managing Online Directory Listings
Claiming and verifying your business listings on online directories is crucial for maintaining control over your online presence. Claimed listings may contain inaccurate information or go unmonitored, potentially harming your business's reputation. Regularly update your listings with the latest news, promptly respond to customer reviews and ratings, and address customer concerns. Effective management of online directory listings ensures that your business is accurately represented and builds trust among potential customers.
---
Utilizing Insights and Analytics
To make data-driven decisions and measure the impact of your efforts, it's essential to utilize the insights and analytics provided by Google My Business. First, gain valuable insights into customer engagement, behavior, and demographics. Then, analyze how customers find your business, their actions, and where they come from. These insights can help you identify trends, refine your strategies, and optimize your marketing approach.
Utilizing Google My Business Tools and Integrations
Google My Business offers various tools and integrations to enhance your management experience. For example, the Google My Business app allows you to manage your business on the go, enabling you to update information, respond to reviews, and post updates from your mobile device.
Integration with other Google services, such as Google Ads, provides opportunities to maximize your advertising efforts and reach a wider audience. By leveraging these tools and integrations, you can streamline your operations and make the most of the Google ecosystem.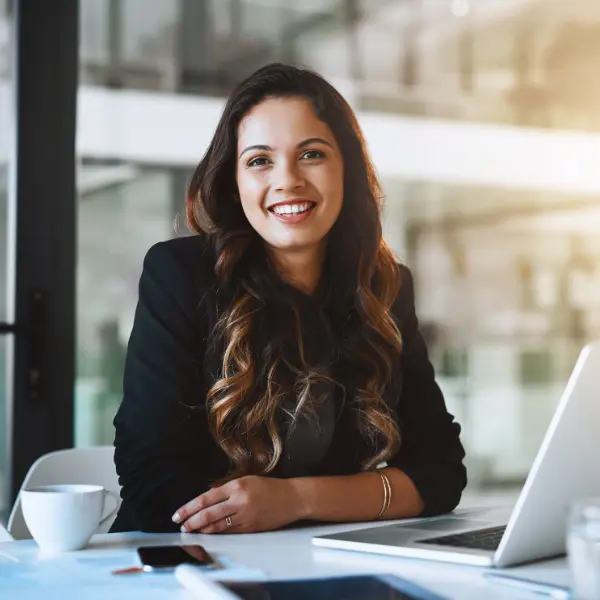 ---
Handling Multiple Locations or Franchises
For businesses with multiple locations or franchises, managing them efficiently is crucial. Google My Business simplifies this process by providing tools for handling numerous business locations. You can manage all your sites from a central dashboard, ensuring consistent branding and messaging across each area. In addition, bulk management tools allow you to make updates and modifications across multiple locations simultaneously, saving time and effort.
Dealing with Common Challenges and Issues
While Google My Business offers numerous benefits, businesses may encounter occasional challenges and issues. Duplicate listings, for example, can confuse customers and dilute your online presence. It's essential to identify and address duplicate listings promptly. Inaccurate information or malicious edits others make can also harm your business's reputation. Regularly monitor your listing for any unauthorized changes and take immediate action to rectify them. Verification problems may arise, but understanding the verification process and seeking assistance from Google support can help resolve these issues efficiently.
---
Maintaining Consistency Across Online Platforms
Google My Business is just one piece of the online presence puzzle. Maintaining consistency across other online platforms is crucial to establish a solid and cohesive brand presence. Sync your business information across various directories to ensure accuracy and prevent confusion. Coordinate your Google My Business profile with your social media profiles, providing consistent branding, messaging, and imagery. Additionally, actively manage your online reputation by monitoring and responding to reviews on other platforms.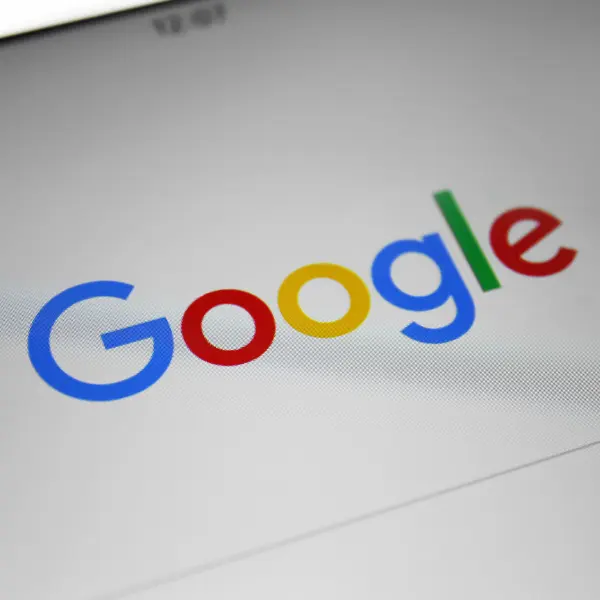 Leveraging Advertising Opportunities
Google My Business enhances your organic visibility and provides advertising opportunities. By leveraging Google Ads, you can promote your business through targeted advertisements alongside relevant search results. Local search ads specifically target users in your geographic area, increasing the likelihood of reaching potential customers actively looking for your products or services. Additionally, consider utilizing Google Local Service Ads—a powerful advertising tool for local service-based businesses. These ads can help you generate more leads and increase your customer base.
Tracking and Measuring Success
To gauge the effectiveness of your Google My Business efforts, it's crucial to track and measure key metrics. Set relevant key performance indicators (KPIs) based on your business goals, such as the number of clicks, phone calls, or direction requests received through your Google My Business profile. Utilize tracking tools and implement conversion tracking to understand how users interact with your website after finding your business on Google. It's also important to measure the impact of your online presence on offline actions, such as foot traffic and sales. This data will help you refine your strategies and make data-driven decisions.
Best Practices for Long-term Success
To ensure long-term success with Google My Business, following best practices consistently is essential. Keep your business information current, including any changes in address, phone number, or business hours. Regularly monitor and respond to customer feedback, both positive and negative, to show your commitment to customer satisfaction. Incorporate user-generated content by encouraging customers to share photos and write reviews. Stay updated on Google My Business features and changes, as Google often introduces new functionalities to enhance your online presence.
---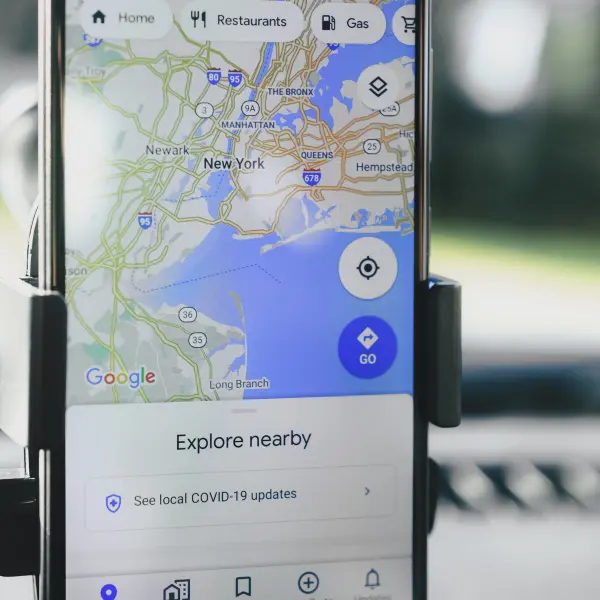 Closing Notes
Google My Business is a powerful tool that empowers businesses to manage their online presence and appears prominently in local search results. By optimizing your business information, showcasing products and services, maximizing local visibility, managing customer interactions, utilizing insights and analytics, leveraging tools and integrations, handling multiple locations, addressing challenges, maintaining consistency, and leveraging advertising opportunities, you can harness the full potential of Google My Business.

Consistency, responsiveness, and active engagement are crucial to success. Regularly update your information, respond promptly to customer reviews and inquiries, and manage your online reputation proactively. By implementing best practices and staying abreast of new features, you can position your business for long-term success.

Google My Business empowers businesses to take control of their online presence and harness the power of local search. By following the strategies and techniques outlined in this article, you can dominate local searches and connect with your target audience more effectively.
Digital Results would be happy to help you with your digital marketing needs. Get in touch for a free 30-minute consultation—one of our experts will walk through how we can help optimize your search engine optimization (SEO).
---
Ready to Grow Your Search Engine Results?
Let Digital Results assist you in your SEO strategy and help
deliver the search engine results you need.